CONTACT INFORMATION
COL (R) Thomas M. Jackson
Regional Commander
(Houston)
TJA10@alltel.net
(281) 242-1181
LTC Tom Lewis
Executive Officer
(Houston)
thomas.m.lewis@comcast.net
(281) 257-7108
CPT Chris Cline
Regional Commander
(West Point)
Christopoher.cline@usma.edu
(845) 938-5717 (office)
(845) 938-3021 (fax)
CPT Jevan Willis
Outreach Officer
(West Point)
Jevan.willis@usma.edu
(845) 938-5743 (office)
(845) 938-7608 (fax)
Ms. Gladys Grady
Candidate Technician
(West Point)
tg9652@usma.edu
(845) 938-5756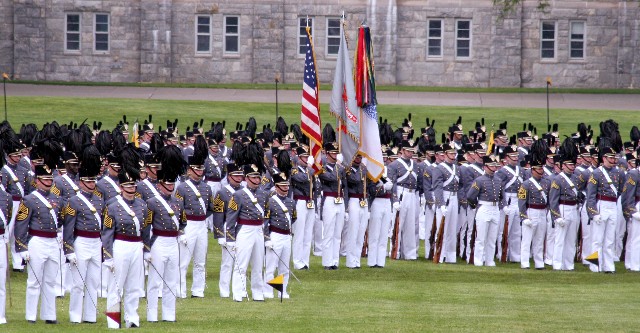 USMA (West Point) Admissions has a nationwide network of Military Academy Liaison Officers (MALOs) and Military Academy Admission Representatives (MAARs) to provide service to candidates, educators, congressional offices, West Point parents clubs and cadets. The southeast Texas admissions region has a field force of army reserve officers living in Houston and working directly for the USMA Admissions Office to service the greater Houston including Bryan, College Station, Nacogdoches, Lufkin, and Fairfield to the north; Brenham and Columbus to the west; El Campo, Freeport, Rockport, and Galveston to the south; Beaumont, Port Arthur, and Jasper to the east.

The primary responsibilities of the MALOs & MAARs are to assist and evaluate candidates for admission as cadets. In order to accomplish this objective the MALOs & MAARs participate in admissions meetings throughout the year, appear at high school college nights, conduct cadet fitness assessments (CFAs) required for admission, conduct candidate interviews, serve on or as advisors to congressional nomination boards, and otherwise act as the local representatives of West Point for candidates.

The MALOs & MAARs are located throughout the greater Houston and Southeast Texas area and are assigned to specific schools (see the "Area Schools" link at the bottom of this page). The Admissions Office also has personnel at West Point directly assigned to maintain area candidate files and assist area candidates in the admissions process. Under "CONTACT INFORMATION" (on the left side of this page) is a list of primary contacts for area candidates in Houston and at West Point.