Date and Time: Sunday, April 30th @ 3:30pm
Location: WP Train Station
Topic: "Maximizing Opportunities at WP"
Speaker: Brent Robert Matthews
NOTE: PCWP Executive Board Meeting followed the General Meeting.
---
Speaker: Brent Robert Matthews
Associate Dean, International Intellectual Development Division
Office of the Dean, United States Military Academy
West Point New York, 10996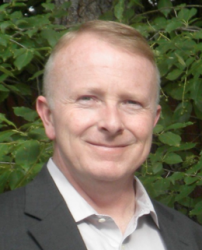 DOB: 18 OCT, 1962
POB: Bangor, Wales
Education:
BA, 1985, Sociology, California State University, at Dominguez Hills, Carson, California
MA, 1997, International Policy Studies, Monterey Institute of International Studies, Monterey, California
Last Sunday, April 30th, was the last general club meeting for members before the USMA 2017 graduation. Assistant Dean Brent Matthews, USMA International Intellectual Development Division, spoke to our group. Dean Matthews covered many topics, including study abroad, summer internships and the diversity of our International Cadets. He was also available for questions and provided a wealth of valuable information about the breadth and depth of study opportunities for our Cadets both here and around the world.
We were also pleased to meet parents of graduates and to welcome new parents who are considering joining the Club. Everyone enjoyed the great variety of our "Pot Luck" lunch along with each others' company.