Army Beats Navy - Wins Commander-in-Chief's Trophy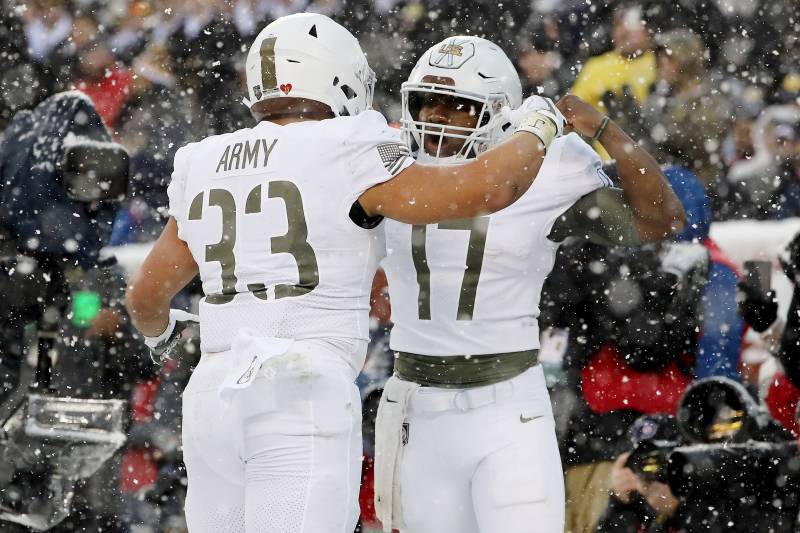 Bennett Moehring's last-second 48-yard field-goal attempt sailed wide to the left to give the Army Black Knights a 14-13 win over the Navy Midshipmen on Saturday at Lincoln Financial Field in Philadelphia.
With the victory, Army claims the Commander-in-Chief's Trophy for the first time since 1996.
In 2016, Ahmad Bradshaw delivered the decisive score to help Army break Navy's 14-game winning streak. The senior quarterback was the difference once again, as he scored on a one-yard touchdown run with 5:10 remaining to help put Army ahead by a point.
Bradshaw finished with 94 rushing yards and a touchdown on 21 carries. He also completed his only pass attempt for 20 yards