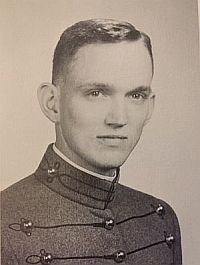 It is with great sadness and a heavy heart that we relay the news that Jack Price USMA '64, one of the founding advisors of WP-ORG and a guiding force in everything that WP-ORG has accomplished for grads, parents, and friends of West Point over the past 22 years, passed away this morning surrounded by his family.
This is truly a sad day. Jack Price was larger-than-life for all that had the privilege of knowing him. Jack has left us, but he left us -- his friends, his classmates, his country, his family, and all of WP-ORG -- better than we were when he met us. He challenged us and made us want to be better. He had such a positive impact on this world that the stories of Jack will be told for years to come.
Please keep his wife Sam, son Cameron USMA '96, and daughter Megan in your thoughts and prayers.
Well done. Be thou at peace.
Respectfully,
Warren Hearnes USMA '89
for all WP-ORG Advisors