| | | | |
| --- | --- | --- | --- |
| Pence Tells West Point Cadets America Honors Their Service | | | |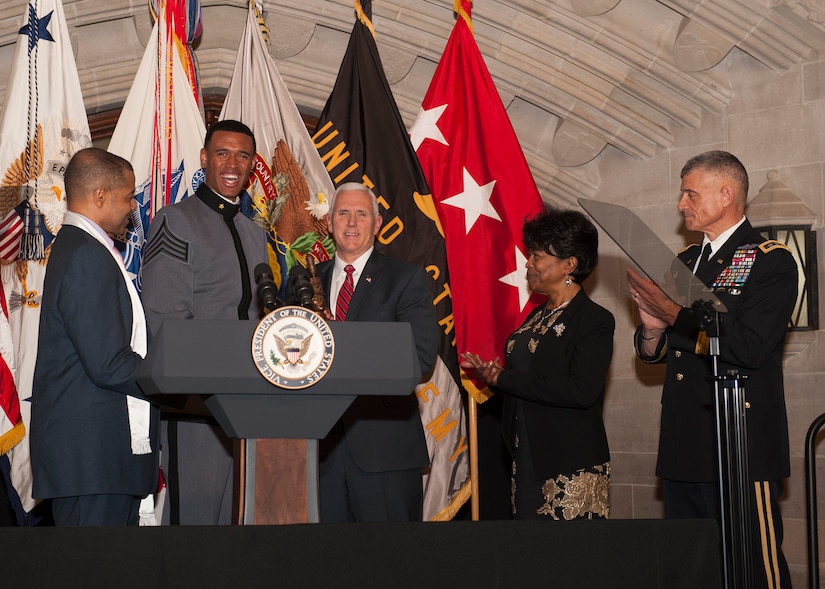 In this time of uncertainty and danger, America needs the service of all its citizens, Vice President Mike Pence said yesterday at the U.S. Military Academy in West Point, New York.


Pence spoke at the annual Lieutenant Henry O. Flipper Dinner -- an event marking the extraordinary life of the first African American graduate of the academy.

Flipper faced extreme prejudice and persevered to earn his commission in 1877. He was accused and court martialed for a crime he did not commit and ejected from the Army in 1882. President Bill Clinton righted that wrong with a pardon in 1999.

The academy has honored its first African American graduate with the annual dinner.