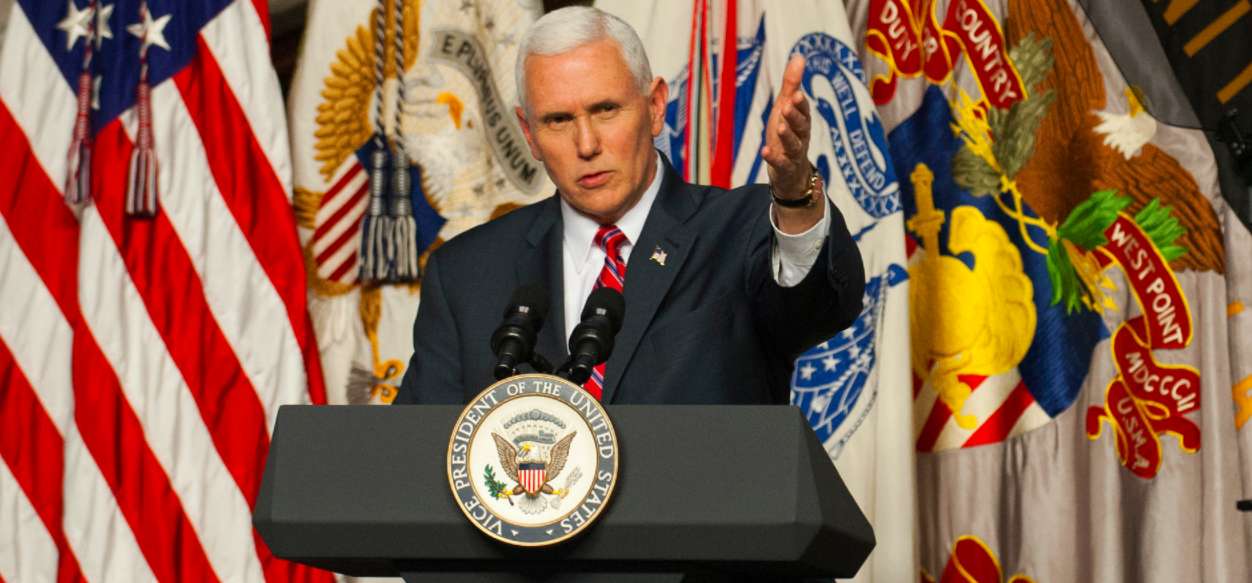 THE VICE PRESIDENT: Thank you, General Caslen. Your wife informed me that it was not booing that I heard when you came up, but it was "Supe." (Laughter.) Give this wonderful superintendent a round of applause, would you please? He deserves it, and the nation is proud of your service. (Applause.)
General Holland, General Jebb, Captain Villanueva, distinguished guests, and core of cadets of the United States Military Academy -- it is an extraordinary privilege for me to be with you tonight.
Two special guests are with me that I want to acknowledge. A man who I knew before he was even elected to the Congress, and now he is one of the most prominent members of the United States Senate; Senator Tim Scott is with us tonight just to be with all of you. Senator Scott, thank you for joining us this evening. (Applause.)
And my commanding officer is with us, as well. My wife of 31 years -- (laughter) -- Karen Pence is in the house. Would you make her feel welcome? (Applause.)
I'm very humbled to have raised my right hand just a few short weeks ago to accept the responsibilities and be Vice President of the United States of America.
And by the power vested in me, I hear by grant amnesty for all minor conduct offenses of those present. (Applause.)
I'm not sure I'll be asked back now. But it's really good to be with you all and, frankly, very humbling.
I came here on behalf of the President of the United States, your Commander-in-Chief, President Donald Trump, and I bring you his greetings and his gratitude. (Applause.)
I left the Oval Office when I headed to West Point this afternoon, and the President insisted that I send his greetings to all of you, his heartfelt thanks for your willingness to serve our great country.
But more than that, the President sends his commitment to you that President Donald Trump and this administration will stand with you as you stand to defend the United States of America. (Applause.)