WP-ORG is governed by a Board of Advisors. The current slate of advisors brings a variety of perspectives and experiences to our governance. A short bio of each is included below.
---
DEMPSEY DARROW '75 - CEO Emeritus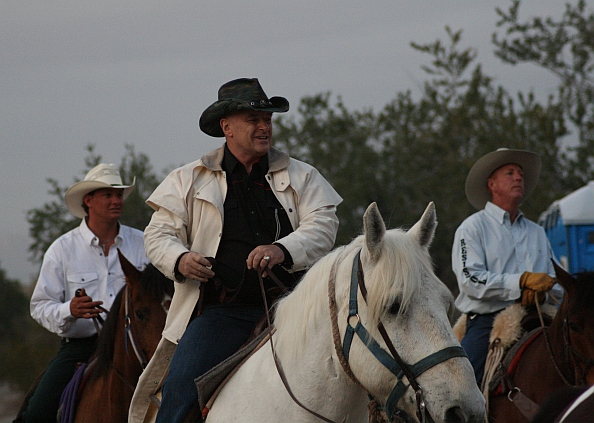 Dempsey was the CEO of WP-ORG for six years, and stepped down from that position in Oct. 2012. He is a member of West Point's class of 1975, "Courage and Drive", and has been affiliated with WP-ORG since its early days in 1995. He was the original moderator of the West Point Forum, a discussion list open to all classes of West Point graduates; Dempsey held this post for thirteen years before stepping down to devote more time to his CEO duties. Dempsey created and maintains the WP-ORG CEO's BLOG:
Dempsey is a computer professional by trade. Having cut his teeth on IBM's 'Big Iron', he now programs on a variety of platforms in multiple languages.
---
DOUG DRIBBEN '83
This e-mail address is being protected from spam bots, you need JavaScript enabled to view it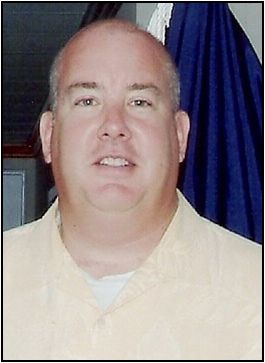 Hello. I am Doug Dribben. I am a civilian attorney working for the U.S. Army Claims Service, Fort Meade, Maryland. I retired from the Army on June 1, 2003, at the U.S. Army Claims Service as a JAG Corps officer. If you are familiar with the television show "JAG," then you know me. To avoid paying royalties, the show changed the main character, but the parallels are obvious - a former Academy graduate and line officer suffers an injury while on active duty, gets a permanent profile becomes a military attorney, he's a good-looking fellow, solves the world's problems every week in 55 minutes with commercials, and has the help of a smart and beautiful female partner.
I have two wonderful sons - Kevin, a civil engineer and U. Virginia graduate and lacrosse player on the 2003 national championship team, and Brian, a porject engineer and U. of Maryland graduate. I also have two Yorkies - Missy and Chewbacca (Chewie).
I have been a facilitator at the University of Phoenix since 2002, and an adjunct faculty member with APUS since 2007. I was an Assistant Professor of Law and Course Director for the required Constitutional and Military Law course at the U.S. Military Academy from 1994-97, and an adjunct professor at St. Thomas Aquinas College in 1995-96. I have authored several published articles on legal issues and served as the Co-Editor in Chief for the American Bar Association's Urban, State, and Local Law Review.
---
Jay Folk '89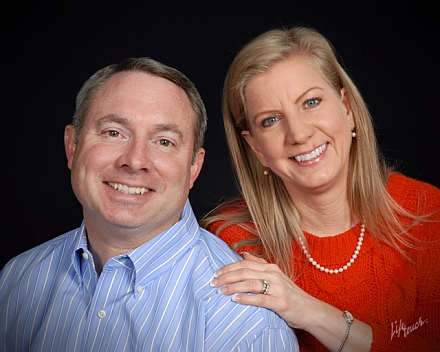 Jay Folk was born and raised in South Carolina. After graduation he served six years on active duty as a tanker in 1-10 CAV (Buffalo Soldiers), 194th Armored Brigade, Fort Knox, KY and the 24th Infantry Division, Fort Stewart, GA. After leaving the Army, Jay moved back to SC where he has worked for an electric and gas utility since 1996; the last 10 years in risk management. Jay earned his MBA from the University of South Carolina in 2001.
Jay's first contact with WP-ORG was in 1997 when he joined the West Point Forum, which he currently moderates along with the Election 2012 Forum. He is active in the West Point Society of Columbia where he is on the Board of Directors.
Jay has three children: Jesse (19) who is attending Piedmont Community College in Charlotte, NC, Katy (18) who is a senior in high school, and David (15) who is a junior.
Jay and his wife Tracy are active members of St. Andrew's Lutheran Church where he serves as a lay assistant, sings in the choir (with Tracy!), and is secretary of the Congregational Council. They reside in West Columbia, SC.
---
WARREN HEARNES '89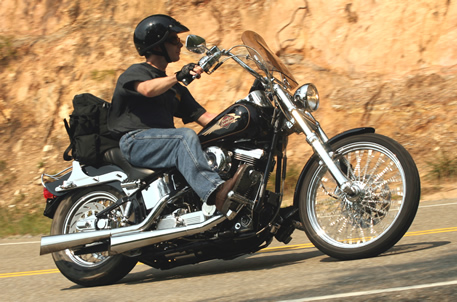 Warren Hearnes '89 currently serves as CIO of WP-ORG. He lives in Lilburn, GA. After serving in the field artillery as a FSO, FDO, and Platoon Leader, Warren resigned from the Army and entered graduate school. He completed his M.S. in Operations Research and Ph.D. in Industrial Engineering at Georgia Tech. He has applied his OR skills to manufacturing optimization at Lucent Technologies, data mining and advanced analytics at UPS, and marketing analytics at The Home Depot. He is currently with a Cardlytics, successful start-up in Atlanta.
Warren and his wife, Dominique, have two sons -- Luke and Michael. He also enjoys golf and motorcycle riding.
As a volunteer for West-Point.ORG, Warren programs many of the applications and services that WP-ORG provides, as well as maintaining the Class of '89 and West Point Society of Atlanta web pages.
---
MEGAN HOSTLER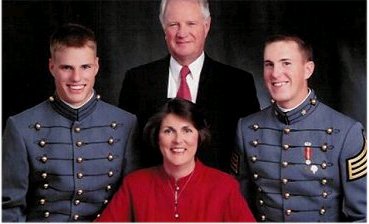 Megan Hostler resides in Ridgefield, Connecticut - a location which has been very enjoyable over the years as it's allowed the Hostlers to enjoy frequent trips to West Point..... initially as visits to husband, Dutch's (USMA 1968) alma mater, and later as opportunities to visit with sons, David (USMA 2004) and Christopher (USMA 2007). While the "boodle and laundry runs" are a thing of the past, Megan and Dutch' volunteer activities still have them heading over to West Point frequently.

After several years practicing law for the Department of Justice, Megan turned her attention to volunteer activities, and enjoys her work with USMA Admissions, the Blue Star Mothers of Northern Fairfield County and Help Our Military Heroes, Inc., a 501(c)(3) non profit corporation whose mission is to help our deployed and wounded soldiers.

As a volunteer for West Point.Org, Megan currently serves as a co-moderator of Parent Forum and Plebe Net. She is also a relief moderator for Prospective-Net and Gray-Net.
---
KRISTEN LEWIS '01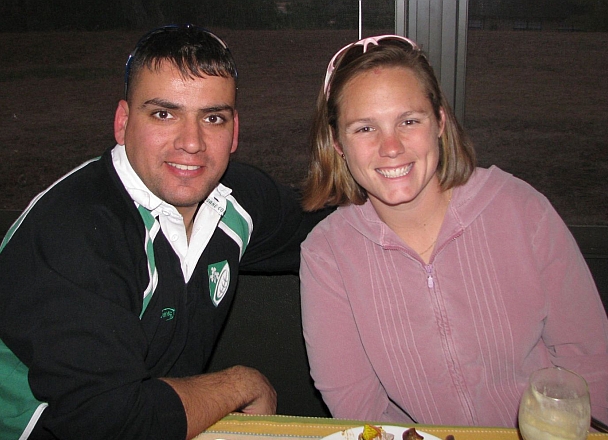 All right. So, I am currently the youngest Grad Advisor here. I didn't retire from the Army as a Colonel. I haven't earned two Masters and a PhD as a nuclear physicist. And, I've never managed a national chain or taken over as CEO of anything. I'm pretty sure I am an advisor for this great organization simply to appeal to the vast majority of average achievers. I do enjoy a peaceful life in Southwestern Ohio, smack dab in the middle of corn country. I'm married to Billy Lewis, '02, and we have two boys. On any given week night you can find me either at the baseball or football field watching our boys practice (the husband coaches). On Saturdays I go to the kid's games, and on Sundays we go to Church.We also have two dogs. Jesse is a mini-daschund who makes squirrels look big. Balance is a daschund/chow mix. Everyone needs a little Balance in their lives.
---
MIKE LYMAN '87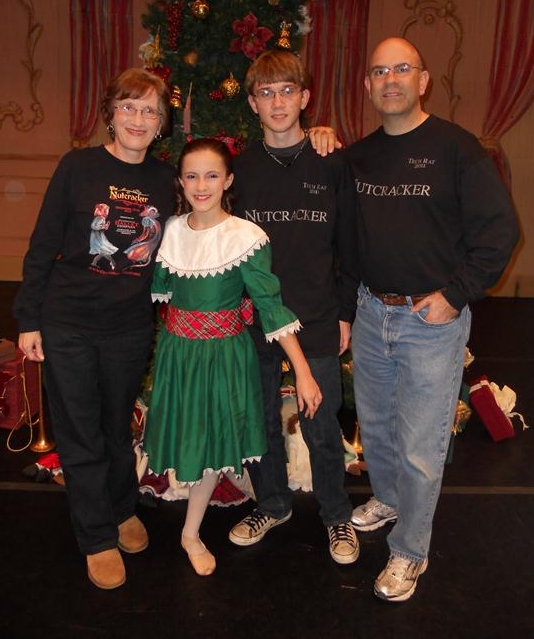 Mike Lyman served in the 2/3 FA battalion with 3AD and went through Desert Storm as a FSO for B 4/32 AR. After Desert Storm he resigned from the Army and went to work for AEgis Research, a small defense contractor in Huntsville, AL where he used USMA 87 as a test bed for the Internet work he was doing for the company. A USMA 77 grad recruited him to Microsoft in 1997 where he was part of their Computer Incident Response Team and became a Certified Information System Security Professional(CISSP). In 2003 he decided to return to defense contracting and with the help of a couple of USMA 87 classmates, he went to work for SAIC back in Huntsville, AL doing IT integration work and moving back into the IT security work helping developers develop more secure software. As a West Point volunteer, Mike maintains the USMA 87 and WPS Tennessee Valley web sites and moderates their mailing lists. USMA 87 is among the oldest classes on the Internet and the class web site and mailing list pre-date the WP-ORG's official existence.He is married to Michelle and has two children Matthew and Meghan. He is active in Boy Scouts with Matthew and loves to watch Meghan show off her ballet when she comes home from her lessons
---
BOB MAGRUDER '64 - CEO Emeritus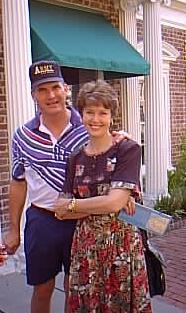 Bob Magruder '64 at: This e-mail address is being protected from spam bots, you need JavaScript enabled to view it lives in Reston, VA. Bob was a career artillery officer, retired as a Colonel, and subsequently worked on Enterprise Transformation and Business Process Reengineering with the Logistics Management Institute for five years. He served on the AOG's Board of Trustees for four years in the Communications Committee and supported the Alumni Support Committee, when needed. Bob was the first Chairman of WP-ORG Inc. He has now taken a less active role with WP-ORG to pursue another objective to improve the welfare of soldiers and graduates of USMA. After a short retirement, Bob went back to full time work at the Institute for Defense Analyses where he is an Adjunct Staff Member in the Strategy, Forces & Resources Division. He works on special projects in support of DoD and generally loves his work. At the moment he is actively pursuing and supporting the quick development of a high energy laser and relay mirror system for the warfighters. An avid golfer, Bob also helps the WPS of DC with two annual golf tournaments as well as takes time to try to get his game somewhat under control. He is very active with his class, and in particular with DC area classmates. He organizes a monthly bridge game as well as annual class ski trips the past 11 years. He serves as the Secretary of the Class of '64 and plays a role in all class reunions, especially in running golf outings at the beginning of each reunion.
---
BILL MACLEAN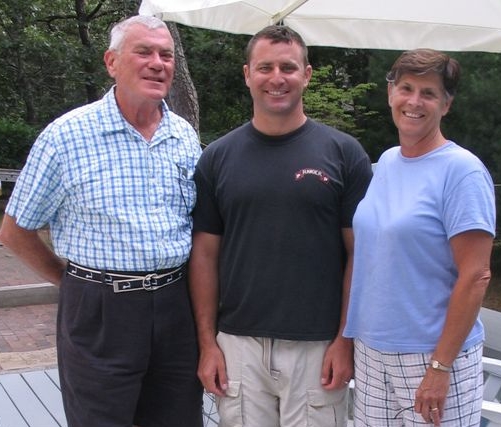 I've worked many projects for WP-ORG since 1999, principal among these: program manager for semi-annual fundraising since 2000; moderator training since 2003; moderator of "moderator" listserver since 2005.
For me, always, the attraction to devote volunteer hours to WP-ORG has been the useful and appreciated services we provide, the talented people I've worked with, and the fine people of the community we serve.
I'm retired. '67 graduate MIT (EECS), I worked many years in software and hardware development, marketing, and sales in the CAD/CAM turn-key systems business.
Our younger son Bob, USMA '02, seven years in the Army, was platoon leader and staff officer in four deployments Afghanistan and Iraq with 173rd Airborne and 3/75th Rangers; company commander 1/507th PIR (Airborne School), Fort Benning, Georgia.
Pat and I reside at Lexington, Massachusetts.
---
RAY NELSON '83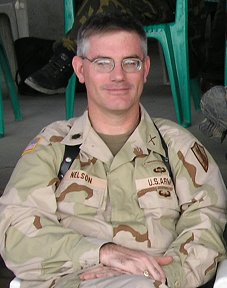 I am on active duty, serving as Professor and Deputy Head in the Department of Physics and Nuclear Engineeringat USMA. My son, Steven, is a graduate in the Class of 2011. As an advisor, grad, and parent, WP-Org has been a very important part of my life for the past several years, initially through participation in the West Point Forum and Plebe-Net. I served initially as an infantryman and met and married my wife, Reva, during my first tour of duty in Alaska. We have two sons, the aforementioned Steven and Peter, who will be a sophomore at the New Mexico Military Institute this year. Since 1990, my army career has been primarily focused on USMA, between graduate school and service on the faculty. I love West Point, cherish my daily contact with cadets, and welcome the opportunity to serve the West Point community as a member of the board of advisors.
---
JACK PRICE '64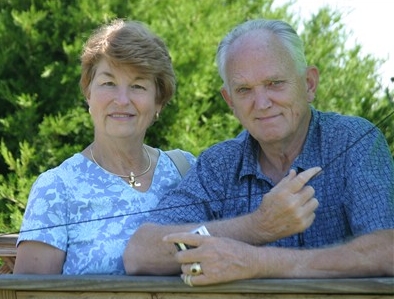 Jack Price '64 currently serves as CFO of WP-ORG. Jack moderates our most active class net, for year group '64. In February, 2001, he completed the work necessary to get our 501 (C)(3) with the IRS, and it has been granted to us. He is a "Jack" of all trades. Jack has functioned as our Chief Financial Officer and worked to evolve the web page formats for WP-ORG. He was medically retired in 1970 due to wounds received serving as an infantryman in Viet Nam. After graduate work at MIT in the early 70's, he has been active in a number of fields to include high-speed, off-shore hull development, wholesale diamonds, and computer data processing for the medical field.

Jack and his beautiful wife, Sam, (She made me put that in!) are located on the south slope of Buffalo Mountain, just off mile marker 175, on the Blue Ridge Parkway. If you ever vist the most photographed place on the Parkway, nearby Mabry Mill, just stop in and ask for Buffalo Jack. They'll be able to point you in the right direction.
---
BOB TOTTEN '60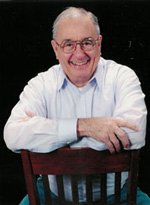 I've been a user and proponent of wp-org ever since it began. As a third generation member of the Long Gray Line I consider West Point my home, my heritage and my hope for the future of our nation. Having been intimately and actively involved with West Point societies ever since I graduated and having served as a society president for more than 10 years, I continue to be impressed by this unique group of committed Americans.
After 27 years on active duty I started second and third careers in New Jersey where in 1995 I became president of the West Point Society of New Jersey. Being fascinated by the internet and what was happening at West Point, I created our society's web site and included a page listing the names and hometowns of all cadets from the state of New Jersey. In 2001 we moved to Pennsylvania where I served as president of the West Point Society of the Lehigh Valley for 5 years and transformed the Cadets of New Jersey site into the Cadets of West Point web site. That site has included thousands of cadets and has been visited by more than 160,000 people from all over the world. Hopefully it helps inform prospective West Point applicants as well as cadet parents, the Long Grey Line and the Great American Public. The site can be viewed by going to http://www.westpointcadets.org/.
---
DIAN WELLE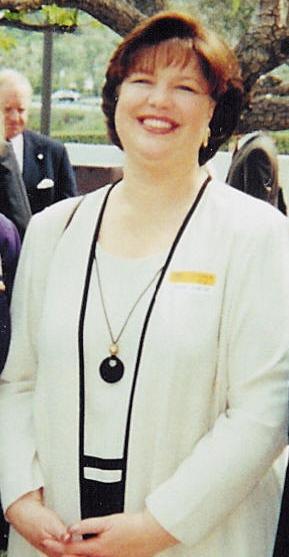 Dian Welle, a retired RN, MICN, has the unique position of being an Advisor and one of our three paid employees. She tends to the day-to-day needs of our community through our feedback ( This e-mail address is being protected from spam bots, you need JavaScript enabled to view it ) address.
She and her Husband Dan are the parents of a West Point graduate, class of 2002. Debbi, their youngest child, has been deployed to Cuba, Iraq for two tours, and will be leaving for another tour in Afghanistan in the spring of 2011 as a certified Physicians Assistant.
Dian started her association with WP-ORG after building a site for her family, who had never seen the Academy. The "2002 Memory Page" gained popularity with the parents of the class, within 2 months had over 10,000 visits, and many of the parents were contributing to it. The page was moved to WP-ORG, http://www.west-point.org/family/mem2002/ and began a trend for each class of parents to start their own sites. Dian has worked in collaboration with other parents and grads to create the WP-ORG Bicentennial site. http://www.west-point.org/family/bicent/. The Bicentennial site brought Dian and Dick Breakiron (USMA '51) together to build the tradition pages within that site. Quickly realizing the value of the stories they were receiving from Grads, the idea to put these into a book was formed. The book Memories and Traditions, The Real West Point Story was published in 2002.
Dian and Dan have four children and seven grandchildren. They have homes in Acton, California and Priest River, Idaho. They reside mostly in the Idaho home now. Dian, having worked in major trauma centers, and critical emergency rooms for 23 years, is enjoying her more relaxing job with WP-ORG. Her first love is the showing, training and breeding of Labrador Retrievers . With her new found interest in computer work, she is lucky to have Dan, who tends to the kennel work, while she fiddles with the computer.
---
PAUL WERNER '83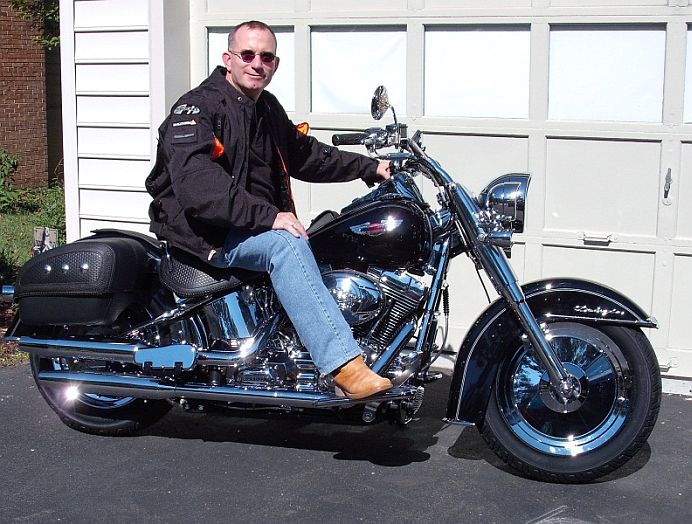 Paul Werner '83 is the current CEO of WP-ORG. He began his term in October, 2012. Paul Werner '83 brings experience from ten years on active duty as an Army aviator, logistician, and maintenance test pilot. His tours of duty were in Ft Benning, GA; Ft Rucker, AL; Ft Kobbe, Panama; Coleman Barracks, Germany; and Ft Polk, LA. He left active duty in 1993 and remained in the Army Reserves. After leaving active duty, Paul worked supporting the Naval Air Systems Command (NAVAIR) and the F/A-18, A-6, and EA-6B programs performing duties in contracting, logistics, and engineering. When NAVAIR moved to Patuxent River, Paul stayed in the Northern Virginia area and made a career transition to the information technology field. His training was initially focused in Novell NetWare, Microsoft, and Cisco. Paul has since gained the following IT certifications: CNE 4.11, MCSE, MCT, CCSE, CCNP and CCSI #20163. Paul was a Cisco instructor when he made a return to active duty after 9/11. Since returning to active duty, he was stationed in Korea (2ID), Germany (2/502d Avn), Pentagon (Army G-4),Kuwait (ARCENT G3 Air) and a senior official investigator at DAIG. Paul Retired from active duty in February 2012. He is currently serving as a flight test engineer at NAVAIR.

Paul has been a member of the WP Forum since its early days (1996). He is a frequent contributor to the Forum and has taken on the task of optically scanning for OCR conversion a series of documents relevant to honor at West Point, which are found in the WP-ORG's Publication pages. Paul is a family man married to Mila, his wife of 27 years. Mila and Paul also have a son Kyle.
---