Want This Page Wider?
Use the A+, A-, R, and <> or <-> buttons at the top right of this page to make the fonts bigger and smaller or switch between a fixed-width and fluid-width style to this web site.
Grads
The West Point Cemetery is down to 40 burial spaces, but help is on the way.
A $3.5 million expansion that will add 308 burial sites to the historic cemetery is scheduled to be completed by March.
And a larger, $18 million expansion, which would accommodate burials through 2066, is envisioned but still needs approval.
The cemetery was among present and future construction reported on by Col. Wayne Green, West Point's chief of staff, to the military academy's Board of Visitors on Monday.
The board, which includes members of Congress and presidential appointees, reports to the president and also provides advice to West Point officials on their operation.
Over almost 200 years, the cemetery has become the final resting place for more than 8,000 West Point graduates and cadets, soldiers assigned to West Point, and their immediate families.
A Dallas police officer killed in the ambush at a protest was an Army veteran and father of two serving in his 28th year as an officer, according to reports.
Police said a gunman targeting white police officers from a sniper position at a Black Lives Matter event Thursday night fatally shot Sgt. Michael Smith, 55, and four other officers. Neighbors and loved ones who lived near Smith's family in nearby Carrollton, Tex., told The Dallas Morning News the devoted church member could often be seen playing softball in his yard with his daughters.
"You couldn't ask for a more salt of the earth kind of guy," said family friend Vanessa Smith. "He loved his job and the guys on the force, and he loved his wife and kids. I can't imagine what his wife and daughters are going through. You just don't expect it. It's devastating."
About 8,400 U.S. troops will remain in Afghanistan when President Obama's term in office ends in January, Obama said Wednesday, far more than the 5,500 he had previously promised.
The changing troop levels reflect a continuing readjustment of troop levels by Obama as he's struggled between competing goals of maintaining stability in the former terrorist safe haven while fulfilling promises to end the war by the end of his presidency.
By Obama's own admission, that's been more difficult than he expected. In 2011, he promised that all U.S. combat troops would be out of Afghanistan by the 2012 election. That deadline was delayed until 2014, and then 2016. Last year, Obama said that 5,500 troops would remain in Afghanistan at the end of his presidency.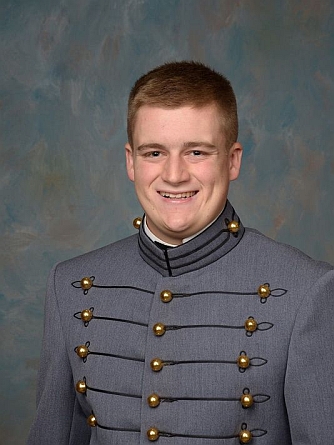 On Independence Day, Tom Surdyke would have turned 19 years old. Instead, friends, family and classmates mourned and buried the cadet at West Point. Surdyke posthumously received the Soldier's Medal, the highest non-combat valor award in the Army, for saving a life with actions that ultimately cost his own.
During a one-week break between air assault and cadet field training, Surdyke was vacationing at a beach on Long Island, New York, on June 24 when he and a civilian he'd only met that day got pulled out to sea in a riptide.
"Without regard for his own safety, Cadet Surdyke immediately grabbed the civilian and physically assisted in keeping the civilian's head above water until help could arrive," his Soldier's Medal citation reads. "Before becoming overcome by exhaustion, Cadet Surdyke managed to push the civilian up, enabling a bystander on a paddle board to pull him out of the water, thereby saving the civilian's life.
Within a couple minutes of being incapacitated, onlookers managed to pull the cadet out of the water. A couple minutes later, emergency workers arrived to take him to the hospital. Surdyke clung to life for days, but on June 28, he died.
Members of Congress expressed concern Wednesday that U.S. troop levels in Afghanistan can only be maintained by deploying incomplete units -- a practice that is eroding readiness, according to an Army general.
Since 2015, U.S. Army combat aviation brigades have been deploying to the country without their aircraft maintainers, House Armed Service Committee Chairman Mac Thornberry said at a subcommittee hearing to discuss aviation readiness.
"And so what do those maintainers do when they are left here in the states when their aircraft and their pilots are in Afghanistan?" Thornberry asked Lt. Gen. Kevin Mangum, deputy commanding general of U.S. Army Training and Doctrine Command.
"Sir, they are not doing a whole lot of aviation maintenance," Mangum said.
"And I think your point is, as I understand it, that does not help readiness when you have important maintainers without aircraft to work on," Thornberry said.
"No sir. We are building a deficit of experience and expertise in our formation as a result," Mangum said.
Instead of unit personnel, the U.S. military depends on civilian contractors to maintain the helicopters -- individuals that are not counted as part of the total number of U.S. troops in Afghanistan.
<< Start
< Prev
1
2
3
4
5
6
7
8
9
10
Next >
End >>
Results 76 - 90 of 290