Want This Page Wider?
Use the A+, A-, R, and <> or <-> buttons at the top right of this page to make the fonts bigger and smaller or switch between a fixed-width and fluid-width style to this web site.
All Stories
U.S. Defense Secretary Ash Carter visited Irbil on Sunday for a closer assessment of the fight against the Islamic State group in northern Iraq and to hear from Kurdish leaders whose forces launched a new offensive in the operation to wrest Mosul from the militants' control.
Carter met with Kurdish leader Masoud Barzani, as well as U.S. service members who are not far from the battle.
The Pentagon chief praised the efforts of the Kurdish forces, known as peshmerga, and acknowledged their battle losses.
They fight extremely well. But because they're fighting hard, they suffer ... casualties," said Carter, who spent Saturday in Baghdad getting updates from his military leadership and meeting with Iraqi Prime Minister Haider al-Abadi. The U.S. is prepared to provide additional support for the fight if requested by Iraq and U.S. commanders, Carter said in the capital.
Peshmerga Brig. Gen. Halgord Hekmet, a spokesman for the Kurdish forces, told reporters that 25 of their troops have been killed since the battle to retake Mosul began and a "large number" had been wounded. Speaking through an interpreter, he said the peshmerga have had good coalition air support, but could use more military resources, especially armored vehicles.
SOUTHWEST ASIA, Oct. 22, 2016 — U.S. and coalition military forces continued to attack Islamic State of Iraq and the Levant terrorists in Iraq and Syria yesterday, Combined Joint Task Force Operation Inherent Resolve officials reported today.
Officials reported details of the latest strikes, noting that assessments of results are based on initial reports.
Strikes in Syria
Attack, bomber, fighter and remotely piloted aircraft conducted six strikes in Syria:
-- Near Abu Kamal, a strike engaged an ISIL tactical unit and destroyed a vehicle.
-- Near Shadaddi, a strike engaged an ISIL tactical unit.
-- Near Ayn Isa, three strikes engaged two ISIL-held buildings and destroyed two fighting positions.
-- Near Washiyah, a strike engaged an ISIL tactical unit and destroyed a vehicle.
Strikes in Iraq
Attack, bomber, fighter, remotely piloted and rotary wing aircraft and rocket artillery conducted 12 strikes in Iraq, coordinated with and in support of Iraq's government: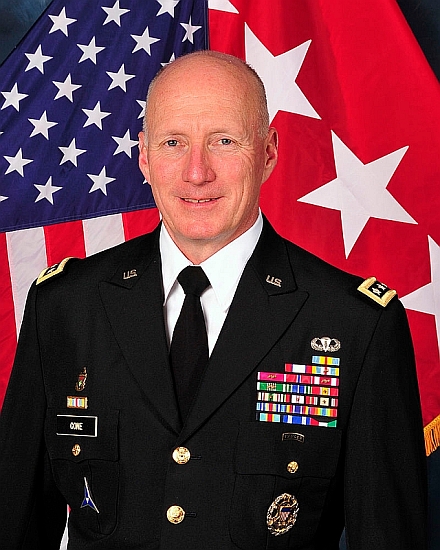 General Robert W. Cone died on September 18, 2016. No cause of death has been reported at the time of this writing.
His WP-ORG eulogy page may be found here: http://www.west-point.org/users/usma1979/36399/
Brandon T. Jackson, 20, from Queens, New York,.died in a single-car accident at about 1:50 a.m. in Croton, New York. According to reports. his car hit a guardrail and flipped over.
CDT Jackson was a defensive back for the Army Black Knights. He wore No 28. He played in all 14 games since his arrival in 2015 and finished with 68 career tackles and three interceptions, two of which came against Wake Forest in 2015.
West Point Superintendent Lt. Gen. Robert L. Caslen, Jr. said, "We will honor his life as we mourn the untimely death of a young man who had a promising future as a leader in service to our nation. Brandon internalized our watch words, Duty, Honor, Country."
Commandant of Cadets Brig. Gen. Diana Holland released a statement, saying, "The Corps of Cadets is very saddened by the loss of their teammate, Cadet Brandon Jackson, who was a proud and committed member of Echo Company, 2nd Regiment. We extend our deepest sympathies to Brandon's family and friends during this most difficult time."
"Words cannot describe the grief that our team is feeling over the loss of our brother and friend, Brandon" said head coach Jeff Monken. "He was a beloved teammate and our hearts are with his family at this time of tragedy."
"We are heartbroken for Brandon's family, the team and all those who had the pleasure of knowing him," said Army West Point athletic director Boo Corrigan. "We will always remember Brandon for his kindness and do our best to honor his memory."
Brandon's Mother was an Iraq War veteran and served in the Army Reserves.
fter 15 years, the number of those injured on 9/11 and still working in the Pentagon is dwindling.
Lt. Col. Brian Birdwell, who suffered third-degree burns on over 60 percent of his body, is now a state senator in Granbury, Texas.
Sgt. 1st Class Chris Braman, who pulled numerous casualties out of the Pentagon's smoldering embers, is now retired in California. Doctors have told him that his lungs, which were damaged by the toxic smoke on 9/11, would do better in the low humidity out west.
"Most people I know have either retired or gone on," said Carl Mahnken.
Mahnken is one of those deeply affected by 9/11 and still working in the building.
At 9:37 a.m. on Sept. 11, 2001, Mahnken was blown backward in his chair after American Airlines Flight 77 hit the side of the Pentagon just down the hall from where he sat at his computer.
"I got thrown directly backward," he said. Then his computer monitor landed on his head, causing a contusion about the size of a golf ball.
"It happened real quick, in the blink of an eye -- it happened that quick," he said.
<< Start
< Prev
1
2
3
4
5
6
7
8
9
10
Next >
End >>
Results 61 - 75 of 297