Want This Page Wider?
Use the A+, A-, R, and <> or <-> buttons at the top right of this page to make the fonts bigger and smaller or switch between a fixed-width and fluid-width style to this web site.
All Stories
The Army is notorious for breaking soldiers' bodies. But it's now working on ways to prevent that.
Serving in the Army often results in such permanent injuries to soldiers' backs, necks, knees and ankles that being "broken" by the time you get out has become a well-worn cliche.
Treating those injuries is expensive both in dollars and readiness, so the Army is launching headlong into an effort to prevent the musculoskeletal wear and tear synonymous with long runs, ruck marches and jumping out of perfectly good airplanes.
In 2017, the head of the Center for Initial Military Training introduced a holistic health and fitness strategy that would focus on strength and conditioning, recovery, nutrition and other preventive measures at the soldier level.
But the Army is taking it a step further, with a massive study that will follow 4,000 trainees through their first eight weeks in the Army, measuring not only their initial muscle and bone strength, but any changes once they've completed basic training.
"Our goal is to basically understand who's at risk — particularly, who's at greatest risk ― and why, and what we can do about it," Stephen Foulis, a research physiologist with the U.S. Army Research Institute of Environmental Medicine, told Army Times in a May 8 phone interview.
Last September, a West Point cadet's pictures of himself at his graduation ceremony flaunting his devotion to communism made national headlines and sparked fury from current and former soldiers. Spenser Rapone posted pictures on social media in which he was wearing a Che Guevara t-shirt under his uniform and wrote "communism will win" under his cap. This was really the least of it as a deeper dive into Rapone's social media profiles revealed that he does not support the U.S. Constitution and believes that our government cannot be reformed and must be destroyed so that a communist government can be erected in its place.
SOFREP reported on Spenser Rapone at the time in an article titled, "The Calls are Coming From Inside the House: America's Communist Insider Threat." At the time, SOFREP spoke to a former Delta Force Sergeant Major who expressed concern because West Point is the feeder mechanism to put officers into the Ranger Regiment and Special Forces, which in turn acts as a feeder for JSOC units like Delta. By Rapone's own admission, he followed a communist philosophy advocated by Rudi Dutschke.
Dutschke advocated a strategy he called the, "long march through the institutions of power." This entails burrowing inside the institutions of society, including the military, and subverting them from within and ultimately setting the conditions for a communist revolution. As we've seen in the recent past, ideological actors working inside the system such as Edward Snowden can do a tremendous amount of damage to national security. The idea of an avowed communist subverting important military units and functions from within has the potential to be catastrophic.
A top Army general on Monday approved the sentence handed down to Pvt. Bowe Bergdahl, the former Taliban captive who was spared prison time after pleading guilty to desertion and misbehavior charges last year.
Gen. Robert Abrams, the chief of U.S. Army Forces Command, upheld the sentence handed down by the judge, Army Col. Jeffery R. Nance, in November at that conclusion of a weeklong sentencing hearing in Bergdahl's court-martial, FORSCOM spokesman John Boyce said Tuesday in a statement. Abrams was the convening authority in the court-martial, the senior official who oversees the case and must review and approve the judge's findings.
Nance sentenced Bergdahl to forfeit $10,000 in pay, a drop in rank from sergeant to E-1 private and a dishonorable discharge, which stops him from receiving any medical or other benefits offered to most veterans. The judge could have sentenced him to as much as life in prison. Prosecutors had requested Bergdahl serve 14 years confinement.
Nance has never publicly acknowledged his reasons for the sentence.
His decision to spare the soldier prison-time sparked outrage among some people in the military community and drew the ire of President Donald Trump within hours of his ruling. Trump tweeted the sentence was "a complete and total disgrace to our country and to our military."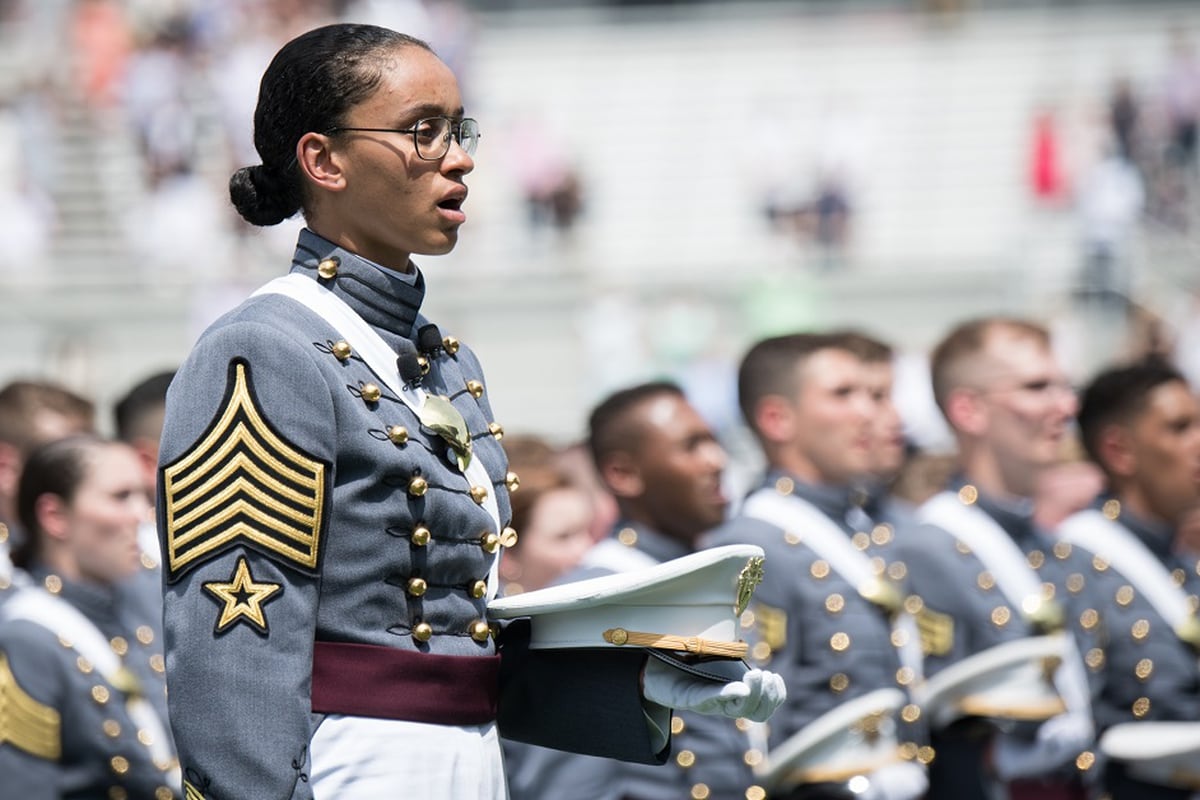 Second Lt. Simone Askew has been named one of Glamour Magazine's top 10 College Women of the Year.
Askew, who graduated from the U.S. Military Academy on May 26, is the first African American woman to serve as First Captain of the U.S. Military Academy's Corps of Cadets, the highest ranking student post at the academy.
Askew graduated as an international studies major.
She was selected as First Captain of the Corps of Cadets for the 2018 academic year in early August.
As First Captain, Askew was responsible for the overall performance of the near 4,400 cadets at West Point and served as a liaison between the corps and the administration.
In August, West Point officials said that Askew exemplifies the academy's values of duty, honor and country.
he Army is investigating after an unintentional firing of an M4A1 carbine while its selector switch was moved between "semi" and "auto."
The problem has affected at least 881 carbines, and it requires adding a function check on all converted M4A1s and modifying shooter immediate action drills.
The U.S. Army Tank-automotive and Armaments Command sent out its first safety message on March 26, noting the selector switch firing.
"The M4A1 was charged and the weapon's selector was positioned between 'semi' and 'auto.' When the weapon's trigger was pulled, the weapon did not fire. When the selector was then moved into either 'semi' or 'auto,' the weapon fired without a trigger pull."
The malfunction was found on three weapons during on-site testing at Fort Knox, Kentucky.
Then, a second message, sent out on April 16, noted that the malfunction issue "is now believed to go beyond just the M4A1 PIP [product improvement program] weapons.
The new order expanded weapons testing to M16 series rifles.
The second message also noted that 881 M4A1 carbines exhibited the unintended discharge problem.
<< Start
< Prev
1
2
3
4
5
6
7
8
9
10
Next >
End >>
Results 31 - 45 of 388