Want This Page Wider?
Use the A+, A-, R, and <> or <-> buttons at the top right of this page to make the fonts bigger and smaller or switch between a fixed-width and fluid-width style to this web site.
All Stories
Deshauna Barber, a 26-year-old Army Reserve officer from the District of Columbia, won the Miss USA crown on Sunday night.
During the annual beauty pageant, which was held at the T-Mobile Arena in Las Vegas, Barber beat out 51 other women for the title. She will go on to compete in the Miss Universe contest later this year.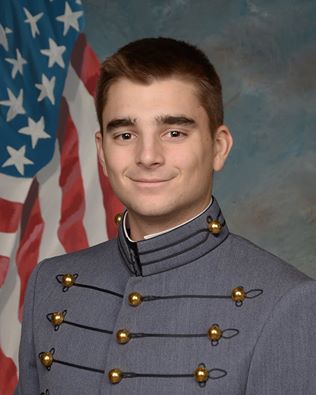 From the Superintendent of the United States Military Academy:
It is with great sadness I announce the death of Cadet Mitchell Alexander Winey, a member of the Class of 2018, B Company, First Regiment. His untimely death occurred at Fort Hood, Texas on June 2, 2016 while he was participating in Cadet Troop Leader Training.
The late Cadet Winey was born on May 5, 1995, in Valparaiso, Indiana and attended Chesterton High School in Chesterton, Indiana.
Throughout his time here at the U.S. Military Academy, Cadet Winey was enormously proud to be a cadet. Mitchell was an exemplary cadet in academics, as an Engineering Management major, during company athletics, and as a member of the Ski Patrol. He was clearly a rising leader in his class and a friend to everyone who knew him. He internalized the ideals and values of West Point and exemplified them in all that he set out to do. Duty, Honor, Country were his touchstones.
I wish to extend to his family the sincere and profound sympathy of the Corps of Cadets and all members of West Point. His death will be mourned by all who have known him.
Lieutenant General, US Army
WP-ORG has created a eulogy page for him.
The Army says the bodies of four missing Fort Hood soldiers whose truck was swept away in a rain-swollen creek during training have been found, bringing the total dead to nine.
Maj. Gen. John Uberti says the last bodies were found Friday, a day after the 2½-ton truck overturned in Owl Creek at Fort Hood. Three more soldiers were injured in the training exercise at the sprawling Army base in Central Texas.
Fort Hood spokesman John Miller has said a crossing was flooded after two days of heavy rains and that the swift floodwaters swept the Light Medium Tactical Vehicle from the road.
Central and Southeast Texas have been inundated with rain in recent days, and more than half of the state is under flood watches or warnings
At least six other people have died in recent floods in the state.
hree soldiers died after their tactical vehicle overturned at a flooded crossing near Fort Hood, Texas, US Army officials have confirmed.
Three soldiers were rescued and are in stable condition, according to KXXV News. They are being transported from Coryell Memorial Healthcare System in Gatesville, Texas to Carl R. Darnall Army Medical Center on the base.
"The search is ongoing for six soldiers from the 3rd Battalion, 16th Field Artillery Regiment, 2nd Armored Brigade Combat Team, 1st Cavalry Division," Fort Hood officials said in a statement.
"Three confirmed deceased soldiers were recovered from the water downstream from the vehicle," the statement added.
The unit's Light Medium Tactical Vehicle (LMTV) truck apparently overturned at the Owl Creek Tactical low-water crossing and East Range Road near Lake Belton on Thursday.
Serving in combat is no easy feat, but neither is scaling a 30,000-foot mountain.
Every year, around 800 people try to climb Mount Everest. And nearly 25,000 attempt Mount Kilimanjaro, while thousands of others seek glory atop mounts McKinley, Lobuche, Aconcagua, and Denali in epic feats of man versus mountain.
Recently, however, those numbers have begun to include U.S. military veteran climbers, who summit these incredible peaks to honor those that gave the ultimate sacrifice, or to prove that even combat injuries like loss of limb can't keep them down.
Here are eight inspiring veterans who have successfully climbed epic summits.
<< Start
< Prev
11
12
13
14
15
16
17
18
19
20
Next >
End >>
Results 241 - 255 of 416