Want This Page Wider?
Use the A+, A-, R, and <> or <-> buttons at the top right of this page to make the fonts bigger and smaller or switch between a fixed-width and fluid-width style to this web site.
All Stories
Although Col. Guy Troy, U.S. Army (retired), was a late bloomer as a modern pentathlon athlete, it did not keep him from winning a gold medal in the very first Pan American Games in 1951 in Buenos Aires. It wasn't lost on Troy that another Armored Army officer finished fifth overall in the same sport in the 1912 Olympics at Stockholm. That soldier's name was George S. Patton.
"Having served as a Cavalry Platoon Leader in Europe, I would have been happy if the Army had sent me directly to the Korean War from Buenos Aires after the Pan-Am Games. Instead, they sent me to West Point to form and recruit a modern pentathlon team and start training for the 1952 Olympics in Helsinki," Troy said.
Here are the Pentathlon events: Fencing, pistol shooting, 200-meter freestyle swim, 4,000-meter horseback ride with 25 jumps and 4,000-meter cross country run.
During Olympic tryouts, player/coach Troy did well his first two days. "I was first in fencing, second in shooting and sixth in swimming. I was about six years older than most of the runners and came in eighth. My wheels did not run off in the horseback competition, but my horse did — she fell about halfway to the finish line."
Rocky Research didn't set out to create a new type of armor—far from it. When the new material first slid out of the company's production oven, it caused considerable consternation. A worker responsible for cutting the material into usable shapes for a high-tech heat dissipation system found that it couldn't be cut with ordinary tools.
Wondering just how strong this new material was, he took it to a shooting range and discovered that bullets couldn't pierce it, either. The material proved so durable that "we had to laser-cut it," said Uwe Rockenfeller, president and CEO of Nevada-based Rocky Research. "That's when the concept of using it as armor came about."
The company called the material COMBAM, for Coordinative Molecular Bond Armor Material. Using a high-temperature process to grow metal inorganic crystals on the fibers in a woven fabric, Rocky Research scientists invented an exceedingly tough textile. They had set out to make material tough enough to prevent heat from deforming the heat exchangers in special refrigeration systems. Difficulty in processing the material led to the serendipitous creation of COMBAM as a ballistic material.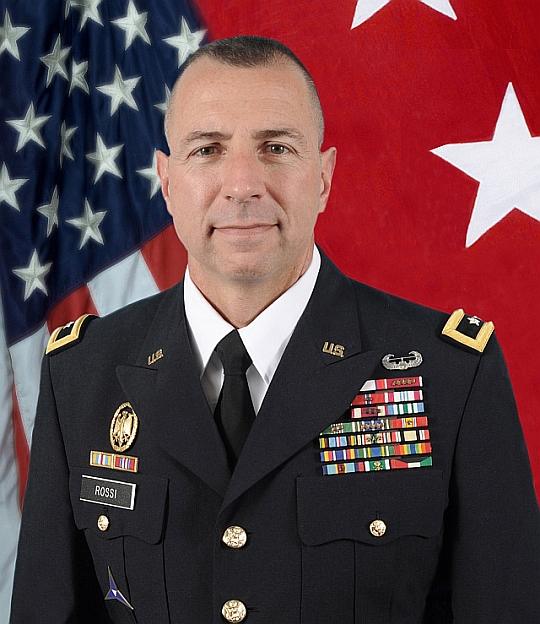 The man set to take over as commanding general for the Army Space and Missile Defense Command has passed away. The SMDC Change of Command ceremony was to take place Tuesday.
Maj. Gen. John Rossi, 55, was also set to be promoted to the rank of Lt. Gen. before taking the helm of SMDC. An article on Army.mil addresses said promotion.
WHNT News 19 has learned Rossi's death is the death reported by Redstone Arsenal officials over the weekend. Information on his death was, and still is, very limited.
A West Point graduate died Wednesday after being hospitalized during his first day at Ranger School at Fort Benning, Georgia.
Second Lt. Michael R. Parros, 21, of Walnut Creek, California, "fell ill" on July 25 during day one of the grueling infantry leader course and was transported for medical treatment, according to a Fort Benning press release.
Parros was being treated for hyponatremia, a condition that occurs when the level of sodium in the blood is abnormally low, according the release. Sodium is an electrolyte that helps regulate the amount of water that's in and around cells.
A soldier's failure to account for his possession of live ammunition and unit leaders' failure to conduct brass and ammo checks led to Spc. Kevin J. Rodriguez's death at Fort Campbell, Army documents show.
Rodriguez, a soldier with Company A, 1st Battalion, 187th Infantry Regiment, 3rd Brigade Combat Team, "Rakkasans," was participating in a blank-fire training exercise at Range 17 on Oct. 6. Rodriguez was part of the Opposition Force (OPFOR) during the training when another soldier fired his weapon toward Rodriguez. The magazine contained at least three rounds of live ammunition, according to Army documents. Two rounds struck Rodriguez in his chest protector while a third struck his upper left arm and chest area and entered his heart.
The documents are part of the Army's AR 15-6 investigation into the training mishap. They were provided to The Leaf-Chronicle Monday as part of a Freedom of Information Act request filed in January. All names except for Rodriguez's were redacted in the more than 700 pages of documents provided in the request.
<< Start
< Prev
11
12
13
14
15
16
17
18
19
20
Next >
End >>
Results 151 - 165 of 373