Remains believed to be of a Revolutionary War hero buried at West Point don't belong to a woman known as Captain Molly after all but to an unknown man.
The U.S. Military Academy said Tuesday the discovery stems from a study of skeletal remains conducted after Margaret Corbin's grave was accidentally disturbed last year by excavators building a retaining wall by her monument in the West Point Cemetery. Tests by a forensic anthropologist revealed the remains were likely those of a middle-aged man who lived between the Colonial period and 19th century.
Corbin was known for bravely stepping in to fire a cannon in 1776 during a battle in New York City after her husband was killed. She was severely wounded during the Battle of Fort Washington, but lived another 24 years. She became the nation's first woman to receive a pension for military service.
IT ALL STARTED WHEN...
Two former cadets and USMA grads with a shared love of photography recognized a lack of artistic portrayal of cadet life. So, they set to the task of putting together CADET.
CADET is an online publication covering a variety of topics related to the U.S. Military Academy + the life of it's cadets including diverse perspectives from current and former cadets, family members, and sometimes, perfect strangers, as well as original photography.
Honorably discharged veterans can now shop tax-free at the online military exchanges. The lifetime benefit is due to a change in Department of Defense policy. Provided.
Just this month, an estimated 18.5 million honorably discharged U.S. military veterans became eligible for a tax-free shopping option that should give them an opportunity to save some money.
A change in Department of Defense policy allows those veterans to shop online at military exchanges. The websites are a modern version of the Post Exchange and Base Exchange stores that military veterans are sure to remember.
Thousands of on-base stores still exist, but most veterans can only shop the exchanges online. Different rules apply for 100 percent service-disabled veterans, who already had shopping access.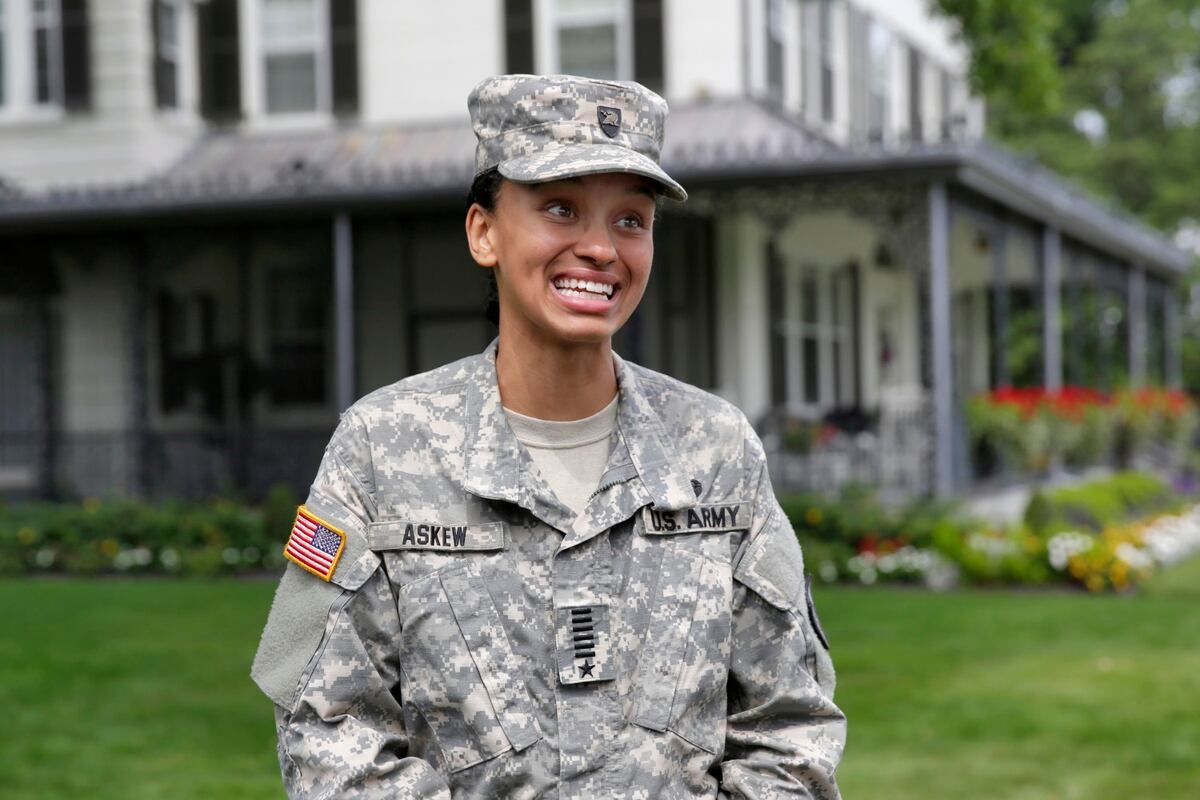 A cadet from the U.S. Military Academy at West Point is among the newest batch of Rhodes scholars.
Simone Askew of Fairfax, Virginia, is a senior at the U.S. Military Academy. She is an international history major.
Askew made headlines in August when she became the first black woman to lead the Corps of Cadets at West Point as First Captain.
<< Start
< Prev
1
2
3
4
5
6
7
8
9
10
Next >
End >>
Results 106 - 120 of 400