Want This Page Wider?
Use the A+, A-, R, and <> or <-> buttons at the top right of this page to make the fonts bigger and smaller or switch between a fixed-width and fluid-width style to this web site.
All Stories

LTC Anne McClain. USMA 2002, Launch is scheduled for tomorrow (Dec. 3) at 6:31 a.m. Eastern Time. If you would like to give McClain a shout-out of encouragement you can post something using her official Twitter: @AstroAnnimal
President Donald Trump on Tuesday (Nov 13) tapped General John Abizaid, a top US general from the Iraq war who has studied the Middle East for years, as ambassador to Saudi Arabia amid growing friction between the longstanding allies.
Gen Abizaid is a fluent Arabic speaker of Lebanese Christian descent who headed US Central Command - which covers the Middle East - during the Iraq war from shortly after the US invasion in 2003 through 2007.
The 67-year-old wrote his master's thesis at Harvard University about Saudi Arabia, studying how the kingdom makes its decisions on defence spending, in a paper that won acclaim in academic circles.
CPT Andrew Ross, USMA 2011 among those killed.
Capt. Andrew Ross, from left, and Sgt. 1st Class Eric Emond, both Green Berets with 3rd Special Forces Group, and Air Force Staff Sgt. Dylan Elchin, of the 26th Special Tactics Squadron, were killed Nov. 27, 2018, when their vehicle was hit by an improvised explosive device in Andar, Ghazni Province, Afghanistan. (DoD)
The Department of Defense on Wednesday released the identities of three U.S. special operations troops killed during combat operations in Afghanistan.
Two Army Green Berets and an Air Force combat controller were killed Tuesday by an improvised explosive device in the eastern Afghan province of Ghazni.
The two Army Special Forces soldiers were Capt. Andrew Patrick Ross, 29, of Lexington, Virginia, and Sgt. 1st Class Eric Michael Emond, 39, of Brush Prairie, Washington. The two were assigned to 1st Battalion, 3rd Special Forces Group, Fort Bragg, North Carolina.
"Andrew and Eric were invaluable members and leaders in 3rd Special Forces Group and the special operations community. Our most heartfelt condolences go out to the families of these brave men," Col. Nathan Prussian, 3rd Group commander, said in a statement.
It's almost Black Friday - one of the busiest shopping days of the year! Remember to shop at smile.amazon.com, and support WP-ORG at the same time!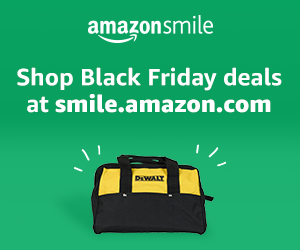 A '58 grad wrote to WP-ORG and asked if we would mind reminding our users to update their profile information with the WPAOG (Association of Graduates), so that the Register of Graduates is up-to-date. We're more than happy to pass this request on. Everyone gets busy with day-to-day life, and some things slip through the cracks. Please use this reminder to update your graduate profile or former cadet entries.

As this particular user stated:
"I think this is a subject that is one measure that demonstrates one's love of West Point and respect for the traditions of the Long Gray Line. "
LOGIN HERE:
https://www.westpointaog.org/login
Click on "Old Grads" and in the center of the page, you will find the link to "Update your Register Entry". Here is a direct link: https://www.westpointaog.org/profile
If you have any problems, write to: This e-mail address is being protected from spam bots, you need JavaScript enabled to view it
<< Start
< Prev
1
2
3
4
5
6
7
8
9
10
Next >
End >>
Results 1 - 15 of 408