Affirmation
August 18, 2002




Click the Play Button - "Affirmation"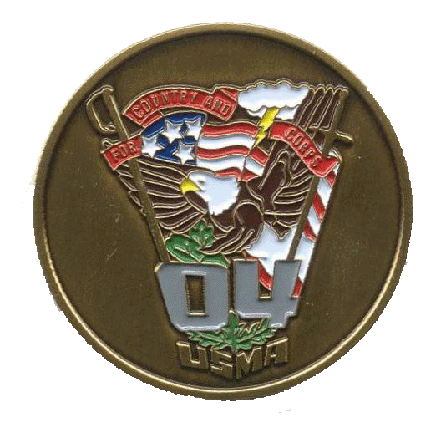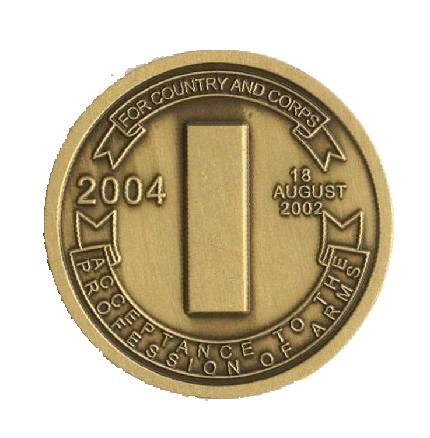 ---
Affirmation Oath Speech
delivered August 18, 2002
to the Class of 2004
by Command Sergeant Major Butts
reprinted with permission


I would like to share with you all, how humble as a senior enlisted NCO I am to be at West Point. I as many of you was frightened when I drove up the hill and saw the grandeur of West Point. I wondered if the decision to come here was the right one, I wondered did I belong here in a place that produced so many great leaders. After spending my first 18 days here, seeing the future of our Amy, I thanked god and you for letting me be part of your team. Today, I sat on a bench on constitution corner, as I entered the corner; I read a brass plate that had the words of John Marshall, a Revolutionary Captain and Chief Justice. Mr. Marshall called the constitution our political salvation. Today your oath will not be to man but to that salvation. Your commitment today will go back over 227 years that broke with ancient customs of swearing to a leader. Article VI of the Constitution required all American officers to swear loyalty to basic law. While other nations have suffered military coups, our nation never has. Our American code of military obedience requires that should orders and law ever conflict, our officers will obey the law.

This nation must have leaders of principle and integrity so strong that their oaths to support the Constitution will unfailingly govern their actions the purpose of this Academy is to provide such leaders of character.

Twenty-six years and one day ago I enter the Army and took my oath, like many of you, I wasn't sure if I had made the right decision, I wanted to grow up and at the end of my term get a college degree. I wanted to be a teacher and a High School coach. The soldiers of the different units that I have served with have allowed me to become both. I became teacher in the basic subject of life. You see, most the mistakes in a soldier's life; I have made in that hard school of experience. I have coached some of the most famous teams in the world, Squads, Platoons, Companies and Battalions, the Army's greatest Regiment and now I am your coach at West Point. Leaders training for the big team THAT DEFENDS A WAY OF LIFE FOR THE GREATEST NATION ON EARTH. A coach on teams that mistakes are not measured in points, yards or goals, but in blood and lives, in flag draped coffins and letters to love ones. Each day I remember the team's real purpose; to defend a way of life to close with and destroy the enemy to project power on short notice and to win every time and, most of all, support the Constitution of the United States of America. With your affirmation oath, you take up the torch that has been carried by so many before you, not only by those that have passed through this great institution, but those that have paid the full measure of devotion for our political salvation.

As a CSM, I was once asked by a young soldier. " What does it take to be a good leader;" after a minute of thought and answered with; " the same attributes it takes to be a good parent. This mind-set was confirmed in my heart as I read the Art of War by Sun Tzu. Sun Tzu stated, " regard your soldiers as your children, and they will follow you into the deepest valley; look on them as your beloved sons, and they will follow you even into death, Sun Tzu went on to say "If however, you are indulgent, but unable to make your authority felt, kind heart but unable to enforce your command; and incapable, moreover, of the quelling disorder, then your soldiers must be likened to spoiled children; they are useless for any practical purpose." The bottom line is that he was speaking of care and discipline, two elements that are essential in the development of soldiers. This was true 1000 years ago, today and 1000 years from now.

Make no mistake; what soldiers do is hard; it's not an indoor sport; to awake before the sunrise just to run until you feel your heart pound against the walls of your chest. Spending your nights shinning boots just to road march thru the mud. Enduring days; weeks, and sometime years away from love ones. Waiting on that first hot meal in 48 hours just to find out that we are 50 servings short or there are not enough spoons or plates for the whole unit. Spending ten days in the field just to find that you have C Q on the only three-day weekend before going back out to the field. Waiting for blocking leave and finding out you would have been off six of the 14 days because it's during Christmas. Coming back from P T and there is no hot water or the dinning facility is closed because the pipes are backed up once again. Sleeping in substandard barracks when the air conditioning only works from October thru March. Sitting down to do the bills and trying to figure out if it will be lunch for the next for two weeks or gas for the car. Waking the baby, wife or husband for a half hour ride one way because that was the only nice place you could afford. As leaders, remember where you came from and some young soldiers are going thru the same challenges in life.

As our senior leaders debate the size, structure, and capabilities of the Army's future, I think, for you as leaders in the future was summed up best By T. R. Feherenbach is This Kind of War He stated " you can fly planes over a land forever, you can bomb it, you can atomize it, you can wipe it free of man kind; but if you wish to civilize it and make suitable for mankind you must do it the old fashion way by putting your men and women in the mud the same way the Roman Legions did." As leaders, all the technology in the world will not replace you. A hard drive will never motivate soldiers to charge a hill. Ram will never be there for a soldier when expelling his last breath. Data will never stop the bleeding to sustain the life of a soldier. Only good leaders and trainers of small units will take the hope of this great nation into the 21st century. Only with dedication, technical and tactical proficiency will we as leaders, lead a smaller more lethal force into new millennium.

As you take your oath today and make that commitment as a leader of soldiers, I would like to share with you what the meaning of being a leader of soldiers has taught me in 26 years. I will sum up those 26-years- one day and many soldiers up in 24 words. Please visualize with me the world as you see it and you will find that each meaning is the essence of the rise and fall of leaders and nations.


| | |
| --- | --- |
| THE MOST DESTRUCTIVE BAD HABIT | WORRY |
| THE GREATEST JOY | GIVING |
| THE GREATEST LOST | SELF RESPECT |
| THE MOST SATISFYING WORK | HELPING OTHERS |
| THE UGLIEST PERSONALITY TRAIT | SELFISHISHNESS |
| THE MOST ENDANGERED SPECIES | DEDICATED LEADERS |
| THE UGLIEST LOOK | A FROWN |
| THE MOST DANGEROUS PIRANHA | A GOSSIPER |
| THE GREATEST SHOT IN THE ARM | ENCOURAGEMENT |
| THE GREATEST PROBLEM TO OVER COME | FEAR |
| THE BEST SLEEPING PILL | PEACE OF MIND |
| THE MOST CRIPPLING FAILURE DISEASE | EXCUSES |
| THE MOST POWERFUL FORCE | LOVE |
| THE WORLDS GREATEST COMPUTER | THE BRAIN |
| THE WORST THING TO BE WITH OUT | HOPE |
| THE TWO MOST POWER FILLED WORDS | I CAN |
| THE DEADLIEST WEAPON | THE TONGUE |
| THE GREATEST ASSET | FAITH |
| THE MOST BEAUTIFUL ASSET | A SMILE |
| THE MOST WORTHLESS EMOTION | SELF PITY |
| THE MOST CONTAGIOUS SPIRIT | ENTHUSIASM |
| THE GREATEST ATTRIBUTE | DISCIPLINE |
| OUR GREATEST RESOURCE | AMERICAN SOLDIER |
| THE GREATEST | GOD |