West Point Societies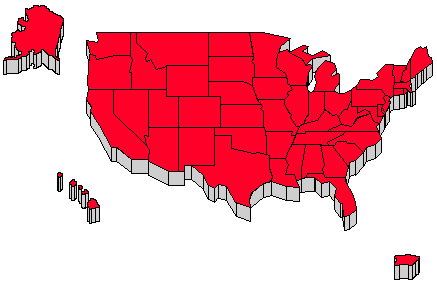 Click on your location in Map above.
Not shown on map...
[DC] [Great Britian] [Guam] [Italy] [Philippines] [Russia] [Thailand]
or scroll down to find your Society.
Last Updated: 1/11/99


<! -- start of datafile -->

Designates WP-ORG service user.

Contact persons listed herein are web-authors and they are not necessarily society officers. You can use the Presidents List from AOG to contact an officer of the society.
Alaska
AK1
Alaska
Alabama
AL1
Birmingham & Central Alabama
Henry Jamie Holcombe '85
AL3
Gulf Coast
AL2
Tennessee Valley
Arkansas
AR2
Douglas MacArthur-Central Arkansas
Bill Tyler 1961
AR1
Northwest Arkansas
Arizona
AZ1
Phoenix
Chu Benson '88
AZ2
Southern Arizona
William Benedict '71
California
CA6
Inland Empire/Palm Springs
Timonthy V. Mahar '74
CA1
Los Angeles
Gary W. Bowen '73
CA2
Monterey Peninsula
MAJ Russell L. Storms, Ph.D
CA7
Northern California/Nevada
Larry Smith '62
CA3
Orange County
Reg Audibert '66
CA4
San Diego
Kevin O'Rourke '76
CA5
San Francisco Bay Area
Joe Erdie '85
CA8
Silicon Valley
Paul Adams '76
Colorado
CO1
Denver
Tony McDonald '82
CO2
Pikes Peak
Norm Andersson '74
Connecticut
CT1
Connecticut
District of Columbia
DC1
District of Columbia
Mike Olsen '83
Florida
FL1
Central Florida
FL2
Florida, West Coast
Donald M. Lionetti, '61
FL3
North Florida
Gordon W. Arbogast '63
FL4
Northwest Florida
FL5
South Florida
Lionel Ortiz '83
FL6
Southwest Florida
FL7
Space Coast
Steve Phelps '83
FL8
Tallahassee
FL9
West Palm Beach
Georgia
GA1
Atlanta
Warren Hearnes '89
GA2
Augusta
Sam Thomas
GA3
Columbus
GA5
SW Georgia
GA4
Savannah
United Kingdom
GB1
Great Britain
Guam
GU1
Guam
Hawaii
HI1
Hawaii
Iowa
IA1
Prairies
John Ruth '59
Illinois
IL2
Central Illinois
IL1
Chicago
Dan Hennebry '72
Indiana
IN1
Indiana
Ollie Schierholz '69
Italy
IT1
Italy
Bob Traurig '83
Kansas
KS1
Wichita
Kentucky
KY1
Bluegrass
KY2
Kentucky
Louisiana
LA1
Mid-Gulf
Tom Lewis '85
Massachusetts
MA1
New England
Robert J. Ellis '54
Maryland
MD1
Annapolis
Unka Bart '94
Maine
ME1
Maine
Michigan
MI1
Michigan
MI2
Western Michigan
Minnesota
MN1
Minnesota
Missouri
MO1
Kansas City
Jerry Fogel x'59
MO2
St. Louis
Dan Krack '85
Mississippi
MS1
Mississippi
Montana
MT1
Montana
North Carolina
NC1
Carolinas
Strom Brost '87
NC3
Of the Triangle
NC5
Piedmont
NC2
Sand Hills / Bragg
NC4
Western North Carolina
North Dakota
ND1
North Dakota
Nebraska
NE1
Omaha
New Hampshire
NH1
New Hampshire
New Jersey
NJ1
New Jersey
Robert Gerald Totten '60
New Mexico
NM1
Albuquerque
Nevada
NV1
Las Vegas
Joel Gartenberg '66
New York
NY1
Capital District of New York
Karen Kinzler Strang '80
NY4
Central New York
NY7
Finger Lakes
Lorraine Lesieur '83
NY6
Long Island
NY2
New York
Garrett G. Roosma '58
NY3
Rochester
Wade Cook
NY5
Western New York
Ohio
OH1
Central Ohio
Anthony J. DeToto
OH2
Cincinnati
Sheryl Tullis, '89
OH3
Cleveland
Al Catani '69
OH4
Dayton
OH5
Northwest Ohio
Oklahoma
OK1
Central Oklahoma
OK2
Eastern Oklahoma
OK3
Texoma
Stephen A. Glick '57
Oregon
OR1
Oregon
Pennsylvania
PA1
Central Pennsylvania
PA5
Lehigh Valley
PA3
Philadelphia
Mark Steele '88
PA4
Western Pennsylvania
Philippines
PH1
Philippines
Puerto Rico
PR1
Puerto Rico/Virgin Islands
Rhode Island
RI1
Rhode Island
John Louis Salomone '65
Russian Federation
RU1
Russia
South Carolina
SC1
Beaufort
SC2
Charleston
Dale Roger Anderson'66
SC3
Columbia
SC4
Hilton Head Island
SC6
Myrtle Beach/ Grand Strand Chapter
Dick Breakiron '51
SC5
Upstate South Carolina
Michael Ungar '80
South Dakota
SD1
South Dakota
Thailand
TH1
Thailand
Tennessee
TN1
East Tennessee
(Knoxville)
Howard Rick '85
TN3
Mid-South
TN2
Middle Tennessee
TN5
Tri-Cities
Benjamin Wilkerson '62
TN4
Tri-State/Chattanooga
Texas
TX1
Central Texas
(Austin)
Dempsey Darrow '75
TX2
El Paso
TX6
Heart of Texas
Jon T Anderson '85
TX3
Houston
Richard S Sundt '59
TX4
North Texas
Yale Weatherby '54
TX5
South Texas
Dan Coonan '66
Utah
UT1
Intermountain Region
Preston Motes '65
Virginia
VA1
Hampton Roads
Bill Welter '55
VA3
Monticello
VA2
Richmond(Lee-Grant)
Bob Johnson '55
VA5
Richmond, Inc.
William Henry Cleckner '75
VA4
Southwest Virginia
(West Point Society of Southwest Virginia)
Jack Price '64
Vermont
VT1
Vermont
Washington
WA1
Puget Sound
Edward Starbird '62
Wisconsin
WI1
Wisconsin
West Virginia
WV1
West Virginia
Edward Kime '56