Memorial Day 2017 at Normandy American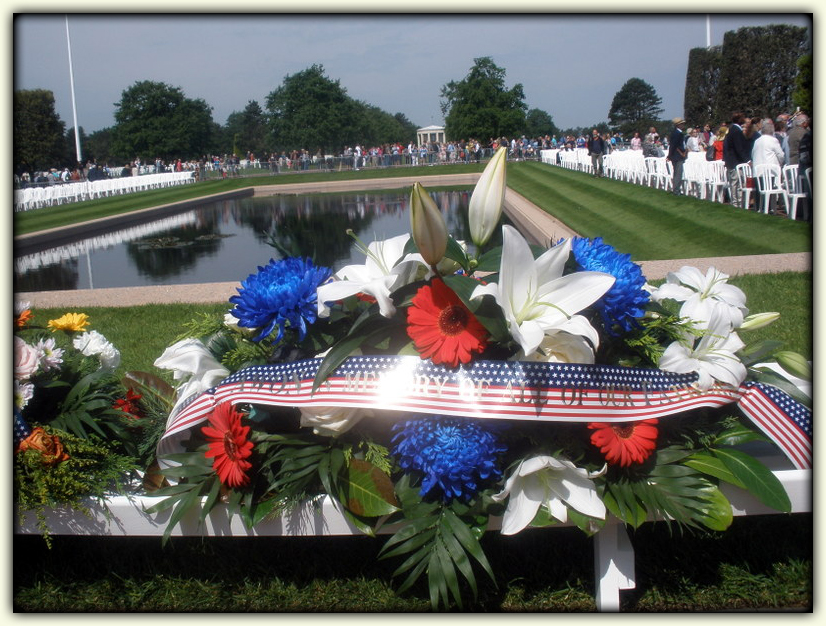 The beautiful AWON Wreath awaits presentation at Normandy Amwerican.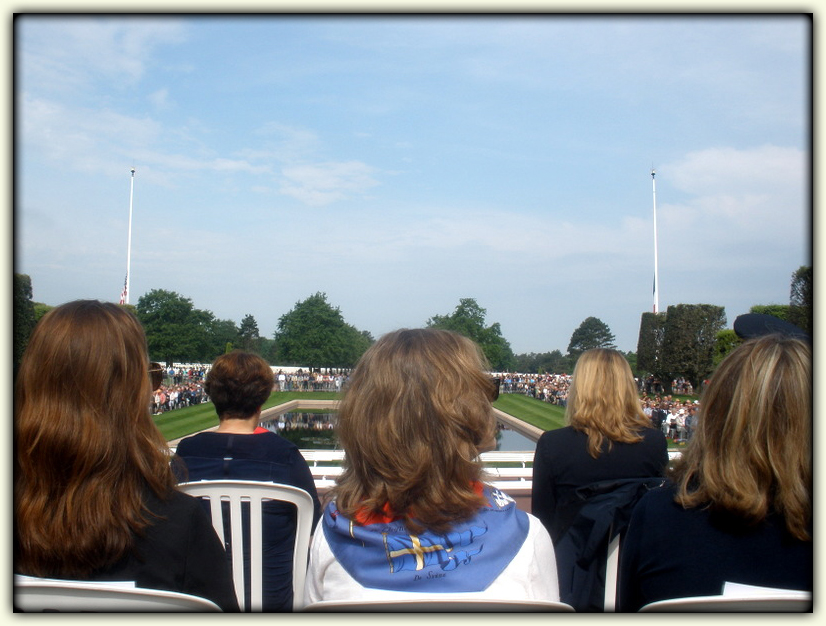 Ms. Sara Harriger, U.S. Consul for Western France.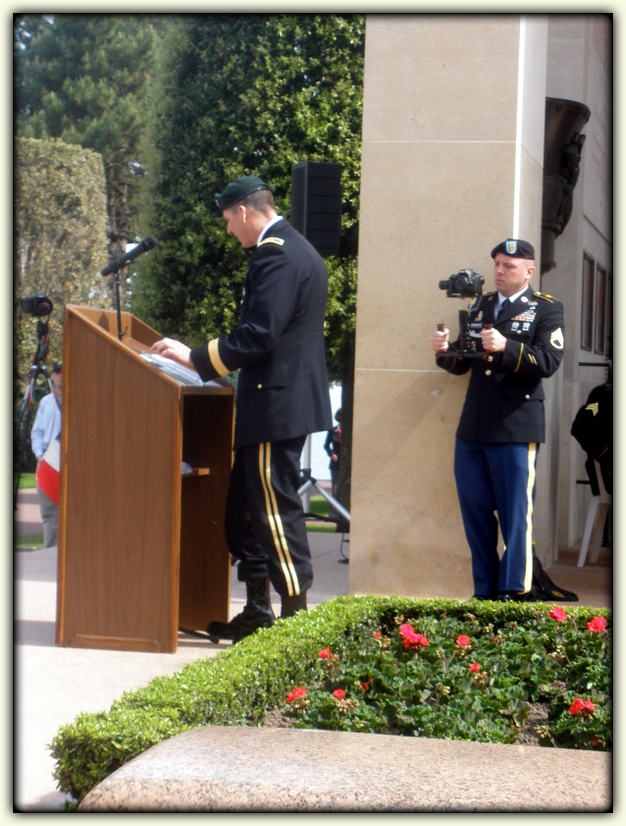 Major Mark C. Schwartz, Commanding General of SOCEUR.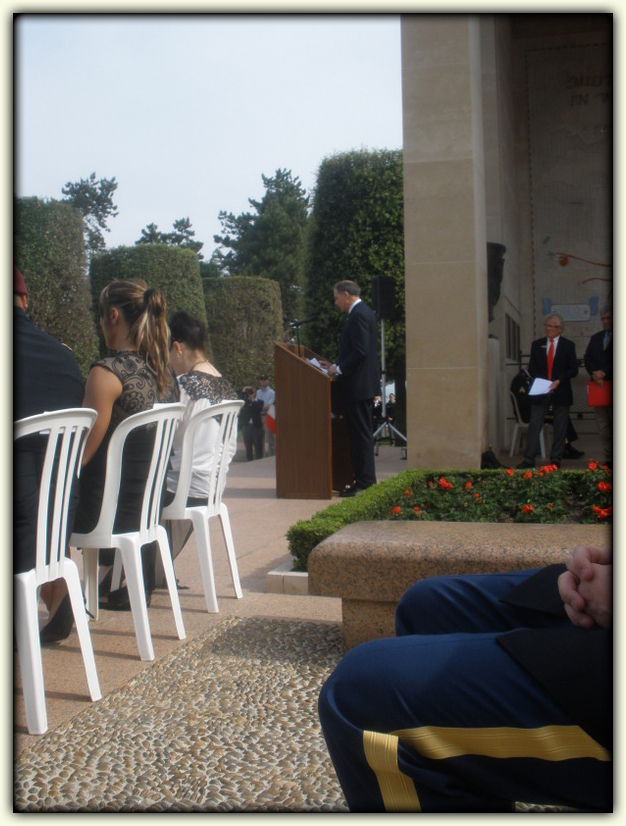 The authority from Nebraska.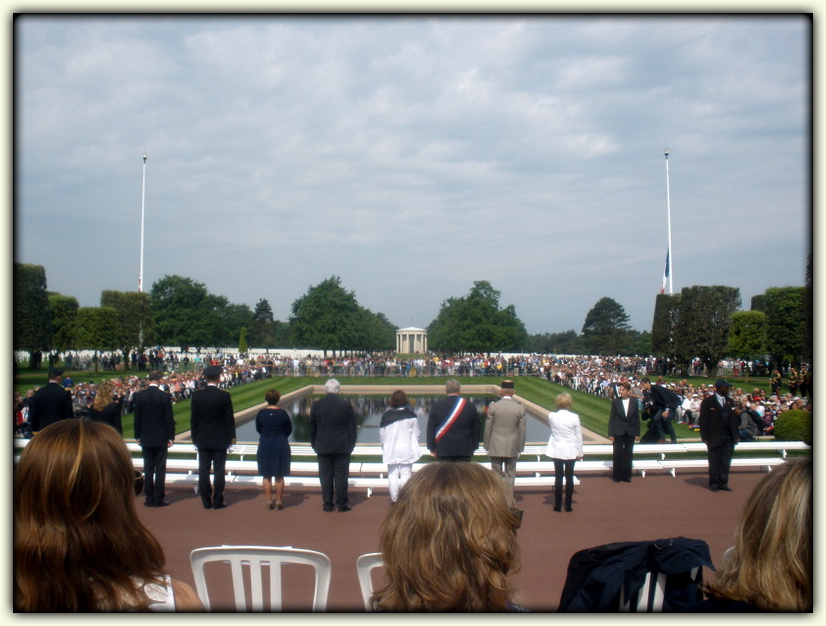 Several authories lay wreaths . . . the Préfet, Deputy Politicians, and Officers of the Gendarmerie, Police, Firemen, etc.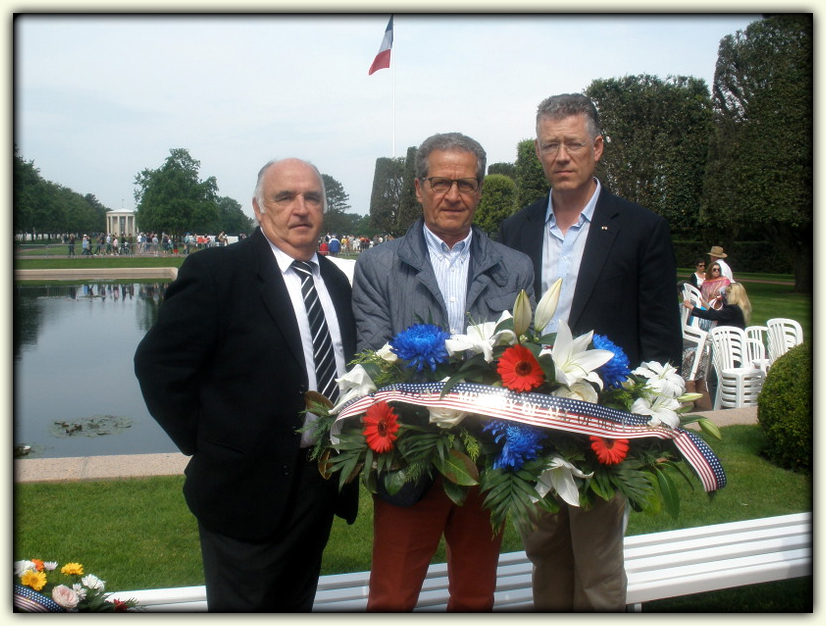 Joel Guyard (U.S. Memory Grand Ouest), Jean-marc Lesueur, and JMarc Bonnet,
Vice President of the A.N.S.A. (planes) – as we attend several U.S. graves in different
U.S. Cemeteries in Normandy.
In Their Memory



Thanks to longtime AWON friend, Jean-Marc LeSueuer for the photo and caption submissions.