Memorial Day 2017 at Brittany American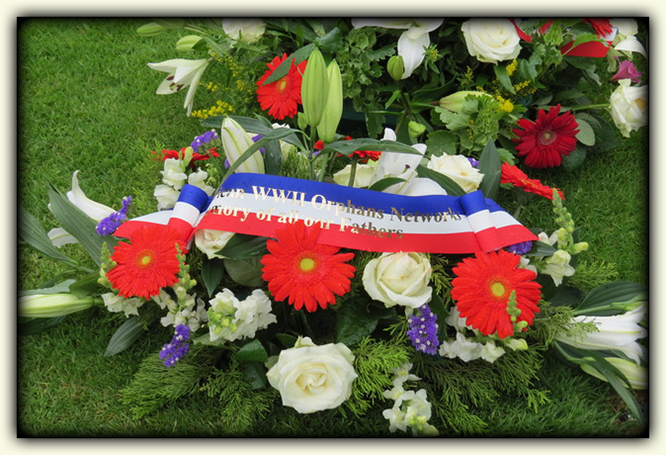 The beautiful 2017 wreath at Brittany American.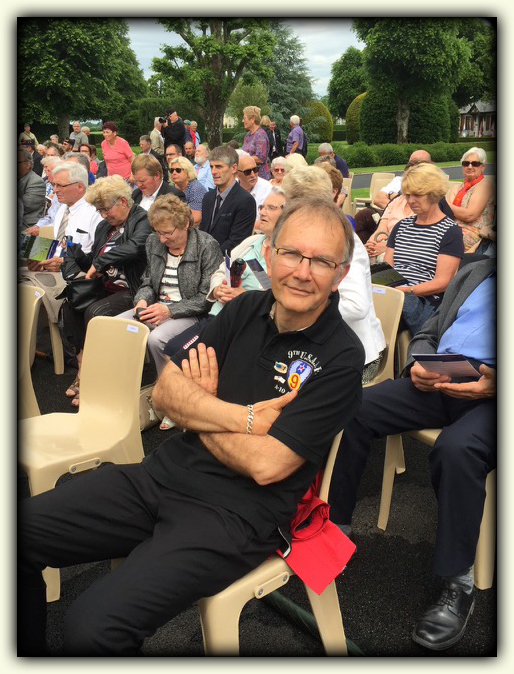 Friend of AWON Jacky Emery awaits the service.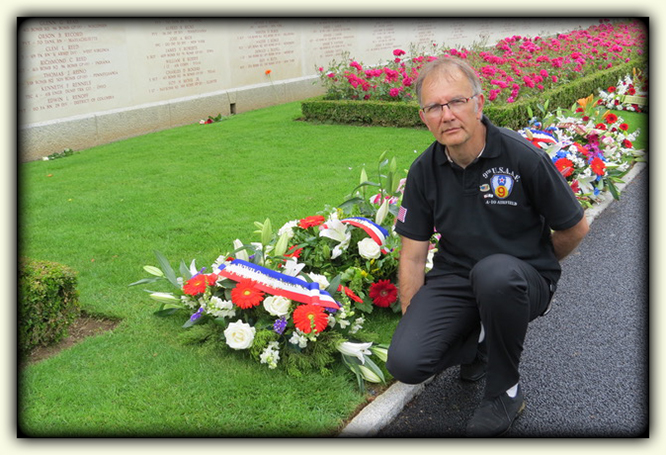 Jacky with the AWON wreath.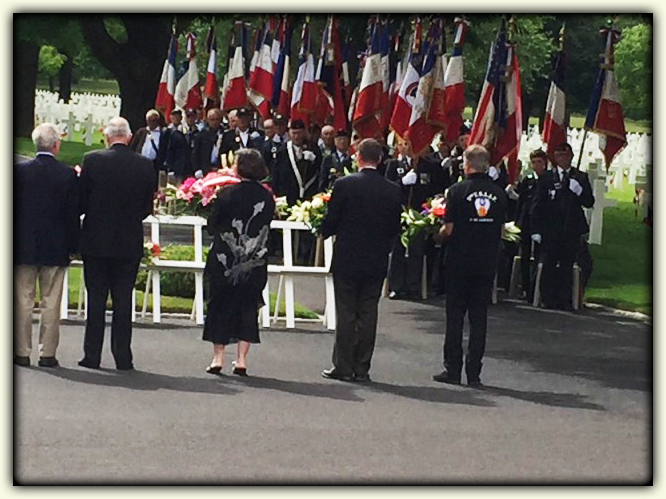 In the actual presentation, Jacky Emery is on the far right.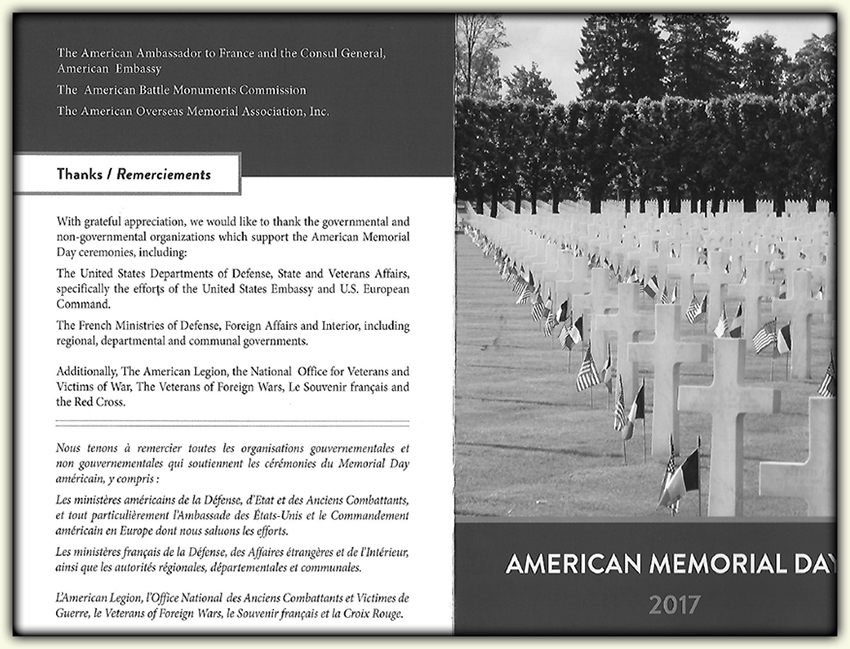 The Program for the Brittany services.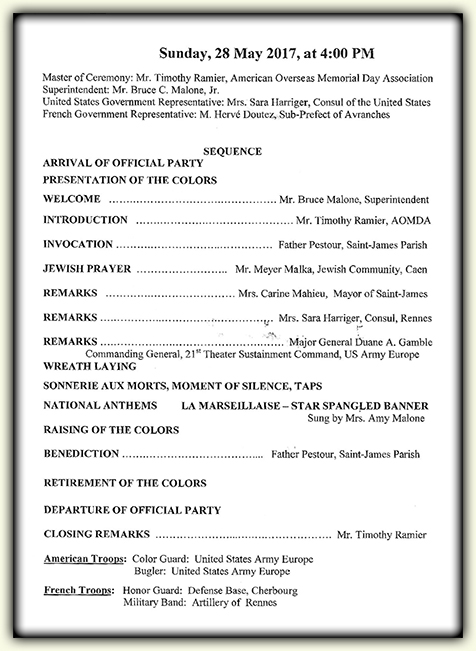 The Program inside, detailing the service sequence.
In Their Memory



Thanks for the Arrangements to Brian Hope, Stateside Coordinator;
with photos submitted by Jacky Emery, Overseas Coordinator.