American WWII Orphans Network
member Carol Donahue's story is told
by Valerie Gautier Cardin and Jerry Carino
As a result of a generic press release (thanks to Lois Kiely), downloaded from our website,
Carol Donahue took the release to the Asbury Park Press, in Asbury Park, New Jersey,
who called Carol about sending a photographer and doing a more custom story on
Carol and her father, S/SGT Stephen J. Coleman for Veterans Day! Here's the story . . .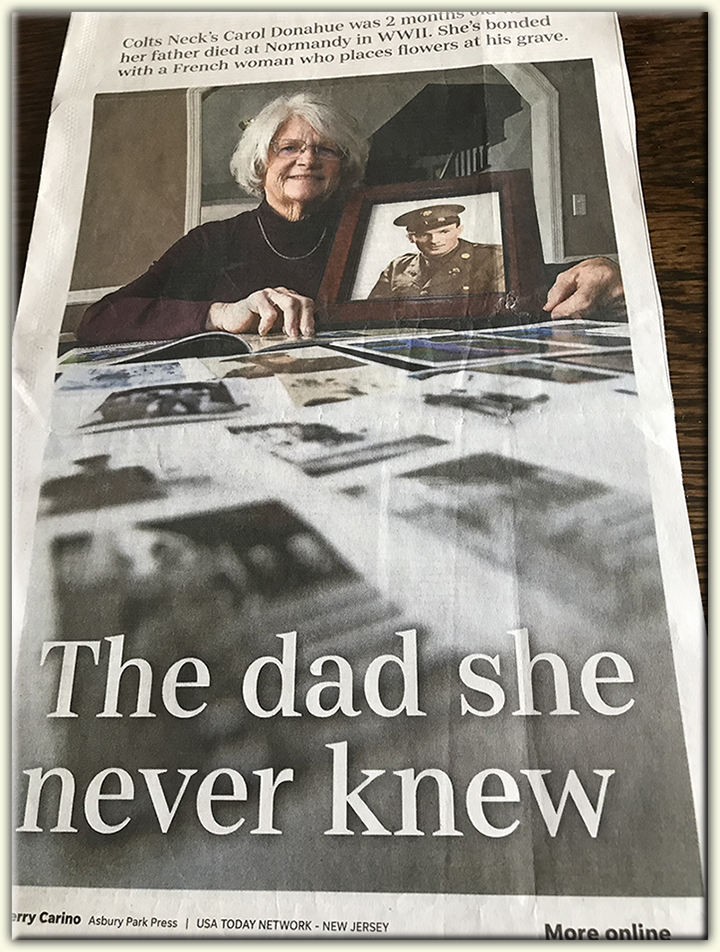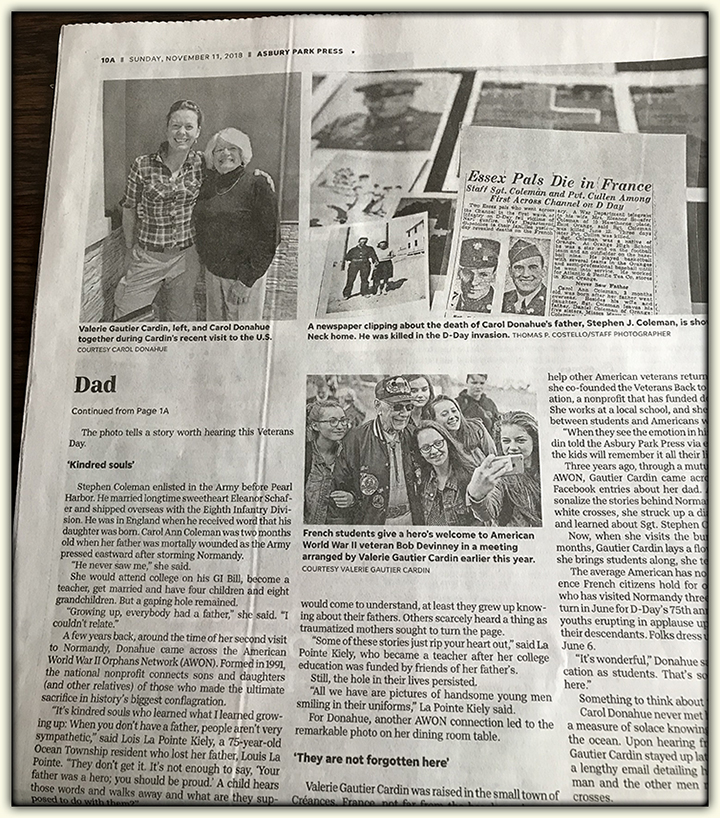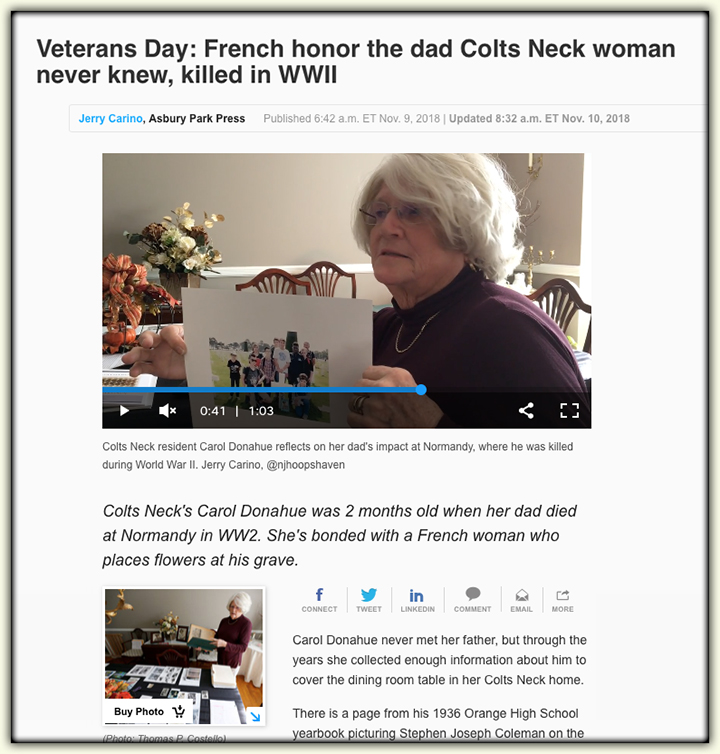 For the whole story, Click Here.