For the Hat we have a Richardson Velcro Back Cap. It's made with extra soft brushed twill fabric and a pro casual crown shape with front pro stitching. The bill is a pre-curved PE visor with matching undervisor fabric. The color is a Khaki dome with a Black bill. The hat is a one size fits all number, it even fit my 7 3/4 sized melon with room to spare. The cost to you for this hat is
$25.25
that includes the embroidery, shipping to me, and my shipping to you. Everyone at the reunion received a hat and was very impressed by the quality of the hat and embroidery.
The hat is shown below.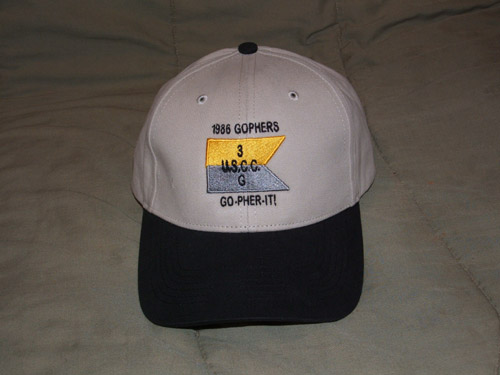 The Stitch America website for the
Hat
can be found by clicking on this link. The website shows the color choice that I've selected.