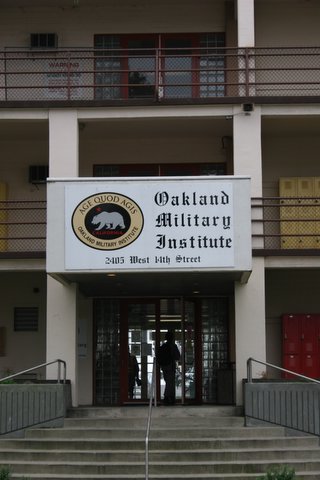 Entrance to Oakland Military Institute, housed in barracks on the former Oakland Army Base. Founded four years ago. Grades now run from 6th through 10th with first graduating class in 2007.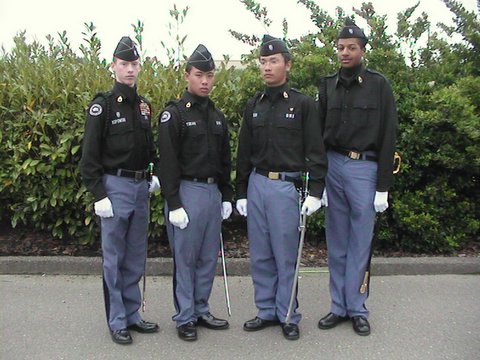 BN Commander and 3 Company Commanders. All are sophomores (founding class at OMI) and wear sergeant's rank because only seniors can be cadet officers. They are wearing four of the nine sabers purchased with funds donated by 20 members of the Class of 1959 and some other grads plus a USMA cadet sword donated by Bill Mullen. All the sabers and the sword are carried by cadet leaders at drill.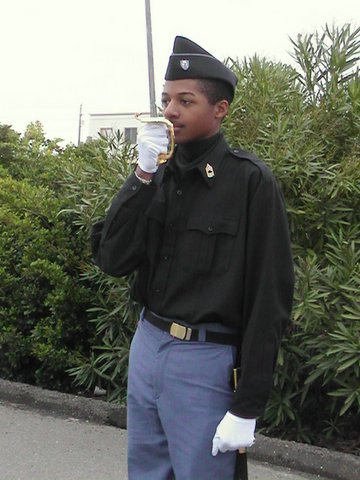 OMI Cadet BN Commander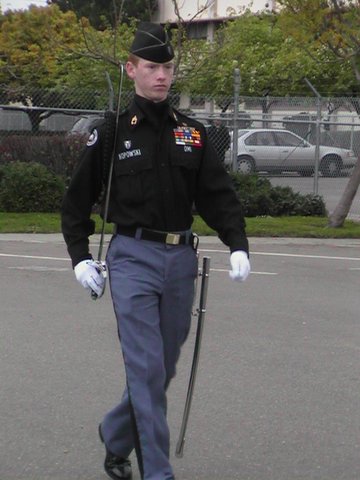 Cadet Company Commander Cody Kopowski--an excellent, highly motivated West Point prospect who wants to fly Apaches. Also serves on Brigade staff of California Cadet Corps.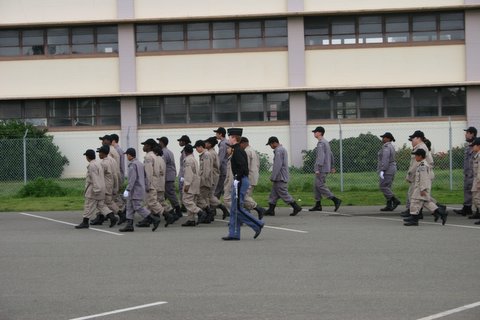 Cadet Kopowski leads his Alpha company in the Review at which the sabers were officially presented to OMI.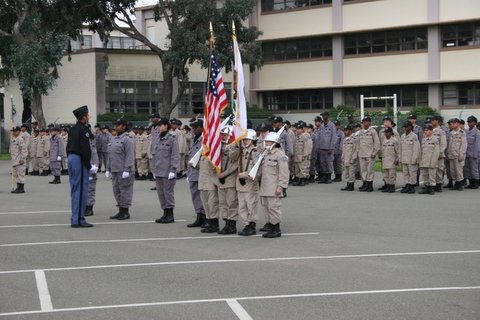 BN Commander with Color Guard. Local USNA grads donated money for honor and color guard equipment.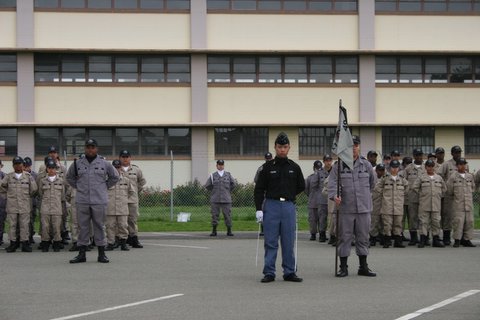 Bravo Company. Note different uniforms. Because of the severe reduction in appropriated National Guard funds, there are insufficient uniforms of any one kind.