John Michael Daley received this (as an 8x10 photo enlargement?) from the Huskinson Law firm and sent it on to me. I scanned it, but am willing to forward the actual photo if you prefer. If not, what do you suggest I do with it? Hey! be nice.
I can't explain anything about this except that the guys are Charley and Izzy. I hope someone can lend more insight.
BTW, the law firm thought that Charley might be Mike, ergo they sent it to him. I had never noticed it before, but I can see the resemblance. Of course, the girls always said we "all looked alike."
Palmer
---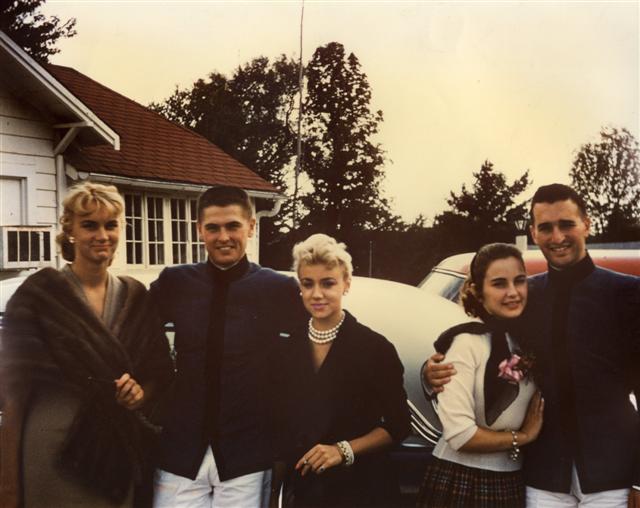 [Dale Note: If anyone can identify the ladies or anything else about this pic, let me know and I'll amend this page accordingly.]
[Maria and Duff Manges looked at this picture and agree that the femme with Izzy is his first wife Betty. Don't remember her maiden name but that's probably available elsewhere. We didn't recognize the two gals with Charlie Glover. Stan Bacon came up with Betty's maiden name: Betty Isquith. Thanks to Maria, Duff and Stan for this ID.]